Young woman trains hard to become China's first female firefighting helicopter pilot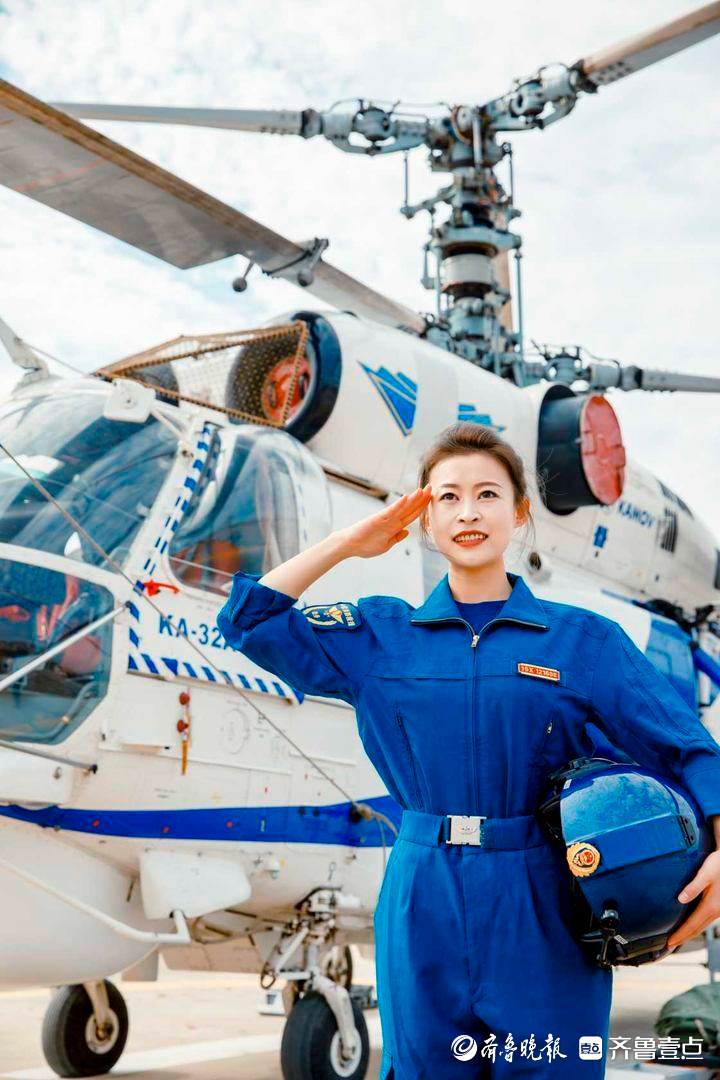 Photo shows Gao Song, China's first female firefighting helicopter pilot. (Photo/Qilu Evening News)
Gao Song, a woman born after 1990, is the first female firefighting helicopter pilot in China. She obtained a pilot's license for civil aviation and one for police aviation, and has flown more than 500 hours.
Gao is a member of the aviation rescue team of a fire rescue detachment in Qingdao, east China's Shandong Province. Before this job, she was a fire disaster surveyor at a fire rescue team in the city's Laoshan district. In 2018, Gao applied as a helicopter pilot at the aviation rescue team, the first of its kind in the country that the fire rescue detachment was establishing at that time.
Gao was careful and calm as a fire disaster surveyor. "My grandfather once served in the air force. Influenced by him, I always thought being a pilot was a cool job, and it's also a dream I wanted to fulfill," Gao said.
Gao trained very hard to meet the strict selection criteria, which included the candidates' ability to keep balance and overcome vertigo. After several rounds of competition, she was eventually selected and was then sent to the Civil Aviation Flight University of China. She had only half a year to finish all 13 courses, and also engaged in intensive training. To pass the courses and training, she slept after 2 a.m. almost every day during that time.
Photo shows Gao Song, China's first female firefighting helicopter pilot. (Photo/Qilu Evening News)
Gao has taken part in a number of firefighting missions. In April 2020, Gao and her colleagues performed takeoff 34 times in four days during a forest firefighting misson, with a total of over 85 hours in the air, dropping more than 1,000 tons of water exactly over the fire sites and eventually bringing the flames under control.
Gao has to deal with special mountainous terrain during her missions, constantly adjusting the helicopter in the air according to the airflow and the elevation of mountain peaks while escaping smoke. "I must deliver the five tons of water to a place above the fire sites and also ensure the safety of the crew members," Gao said.
Gao is one of seven helicopter pilots of the Qingdao fire rescue detachment. She is able to drive four types of aircraft: the HU-269, AS-350, AW119 and Ka-32.
Currently a co-pilot, Gao said she hopes that she can have more flying experience, take part in more missions and drills, and become the captain of a Ka-32 as soon as possible. "I'll keep flying as long as I can," said Gao.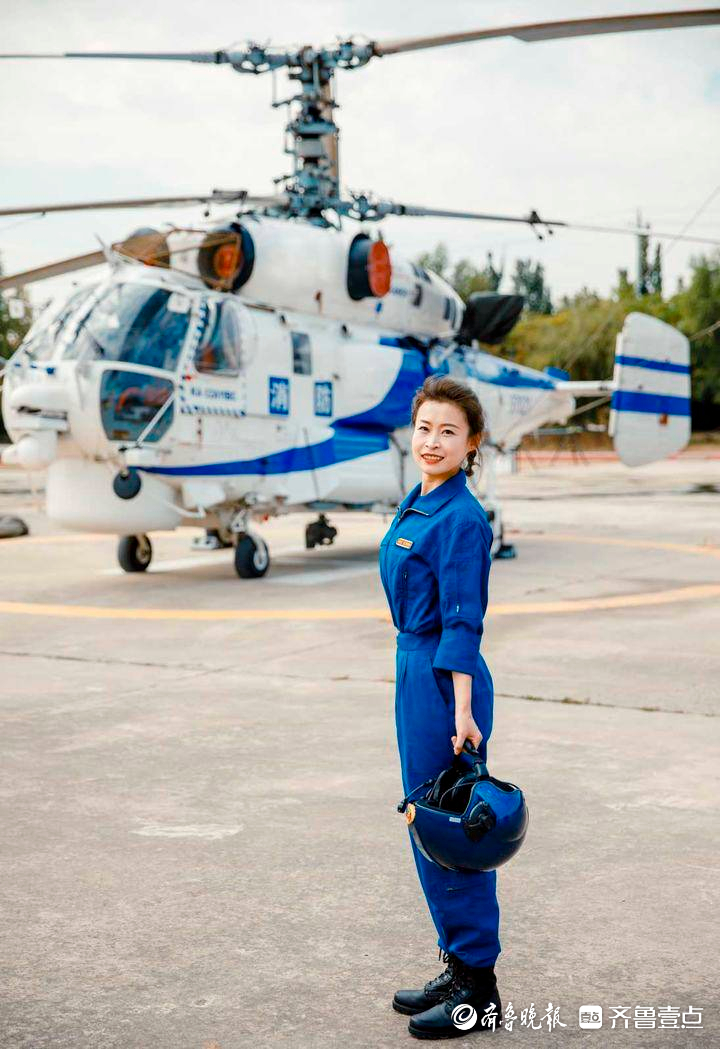 Photo shows Gao Song, China's first female firefighting helicopter pilot. (Photo/Qilu Evening News)
(Web editor: Chang Sha, Du Mingming)