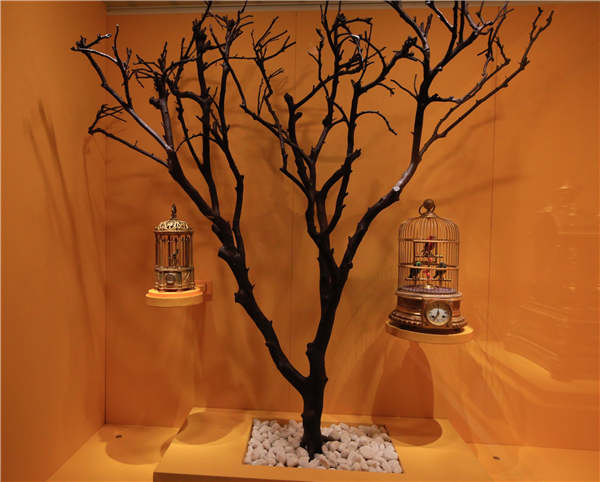 The ongoing exhibition at Kulangsu gallery in Xiamen, the Palace Museum's first satellite gallery, showcases many artifacts ranging from antique clocks and scientific instruments to enamel pieces and porcelain.
The emperors, however, were not only interested in Western treasures, and also focused on their neighbors.
For example, the exhibits also include top Japanese art works from the Edo Period like lacquer boxes.
In the 19th century, shippo-yaki, a delicate and light cloisonne enamel was favored by Chinese royal families.
"Some of the items might not have been very expensive when they were made, but there are interesting stories behind them," Wan says.
Giving an example, he points to an American ointment for headaches.
It was given to emperor Guangxu (1871-1908) by Yuan Shikai, a key figure in Chinese politics in the early 20th century.
Other examples include daily-use articles belonging to emperor Puyi (1906-1967), who is probably best known overseas through the Oscar winning Bernardo Bertolucci film The Last Emperor.
【1】
【2】
【3】
【4】
【5】
【6】