Scientists hail Xi's speech on innovation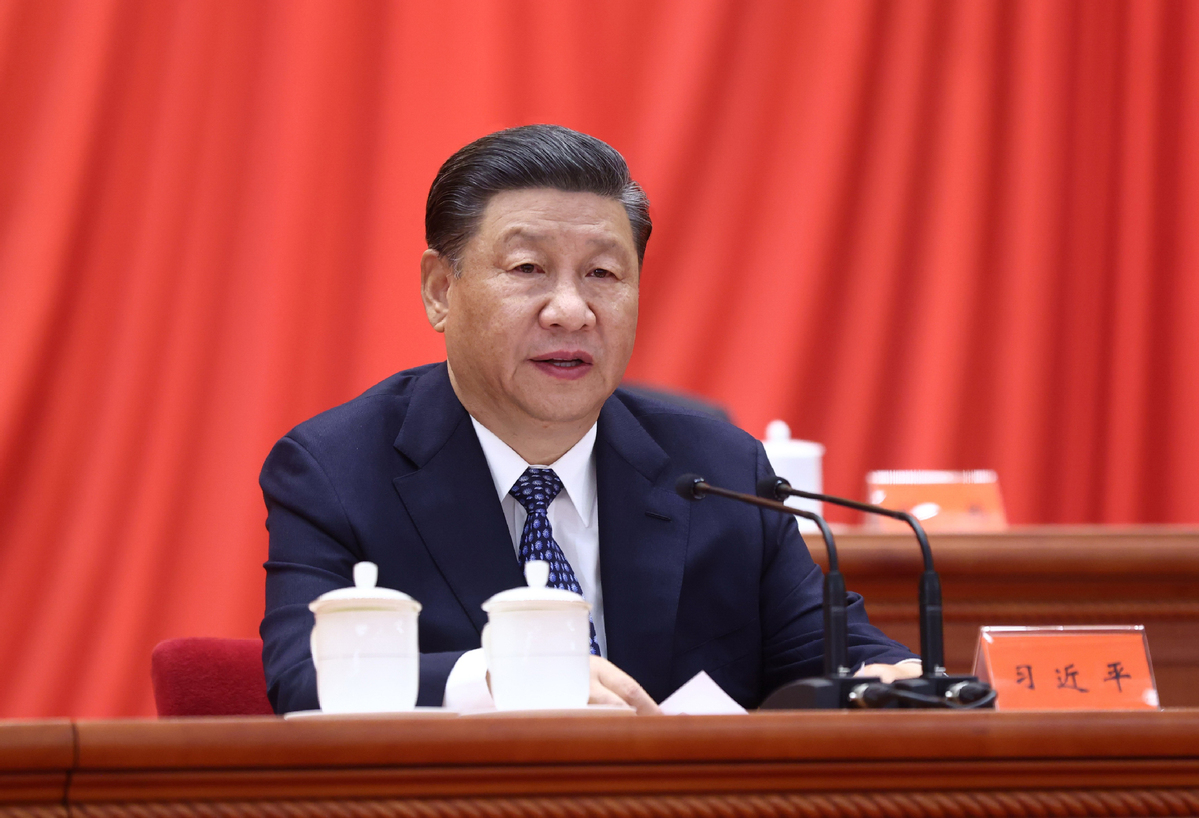 President Xi Jinping, also general secretary of the Communist Party of China Central Committee and chairman of the Central Military Commission, addresses a meeting conflating the general assemblies of the members of the Chinese Academy of Sciences and the Chinese Academy of Engineering, and the national congress of the China Association for Science and Technology at the Great Hall of the People in Beijing, on May 28, 2021. [Photo/Xinhua]
President calls for more breakthroughs in core tech, higher-level self-reliance
Noted scientists and engineers hailed President Xi Jinping's latest speech on science and technological innovation as insightful, inspiring and instructive, saying they will fulfill Xi's call to enhance basic research, train quality professionals, promote international collaboration and conduct reforms to unleash the full potential of those working in science.
Xi, who is also general secretary of the Communist Party of China Central Committee and chairman of the Central Military Commission, called on the Chinese scientific community to make more breakthroughs in core technologies and help the country achieve a higher level of self-reliance and strength in science and technology.
Xi highlighted on Friday many scientific and technological achievements in his speech addressing the general assemblies of the academicians of the Chinese Academy of Sciences and the Chinese Academy of Engineering, as well as the 10th National Congress of the China Association for Science and Technology.
These feats include the country's Mars and lunar probes, the Beidou Navigation Satellite System, the construction of the Chinese space station, new quantum computers and deep-sea submersibles. He also mentioned that China has become a global leader in fields including 5G communication and image and voice recognition.
However, China's ability to make original breakthroughs is still relatively weak, Xi said. The nation also needs to improve the effectiveness of its innovation system, make better use of its research resources and optimize its systems for training talent and evaluating scientific output, he added.
【1】
【2】
【3】
(Web editor: Guo Wenrui, Liang Jun)