A large number of manufacturing enterprises in China are ramping up efforts to engage in cross-industry production to cope with the current shortage of medical supplies as the COVID-19 pandemic is still raging around the world.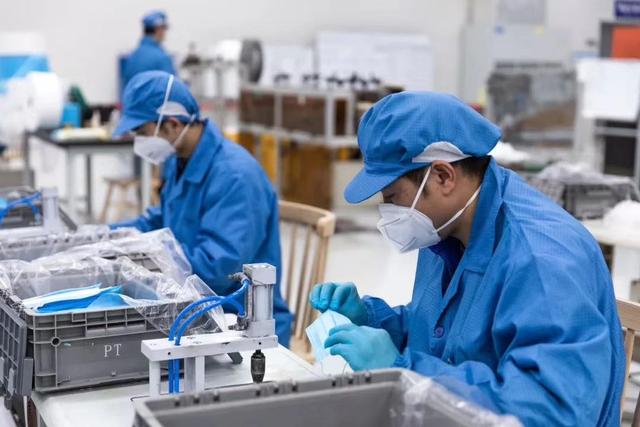 Workers make masks at SAIC-GM-Wuling Automobile's production lines. (Photo/China Daily)
Between Feb. 1 and March 15, over 28,000 companies in the country have expanded their operations to production of masks, infrared thermometers, disinfectants, protective suits, and other medical equipment, according to business data provider Tianyancha.
Enterprises from automobile, mechanical manufacturing and apparel industries are joining in the fray.
The first batch of masks produced by automaker SAIC-GM-Wuling rolled off production lines a few days after the company decided to churn out masks.
On Feb. 8, another carmaker BYD, posted a message on social media to produce masks and disinfectants. Eight days later, it delivered the first batch of hand sanitizers to medical staff on the frontline.
Shandong Tianyi Machinery Co., Ltd. in east China's Shandong province made design papers in seven days, a mask-making machine in 13 days, and products in 20 days.
Such a quick transition, R&D and production come from the flexible supply chain of China's manufacturing system.