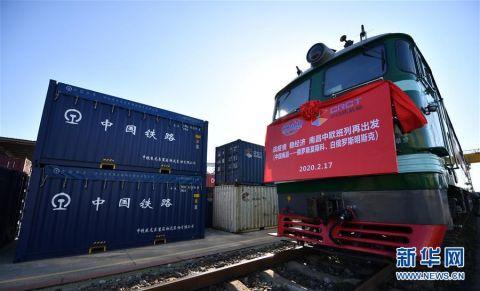 A China-Europe freight train waits for departure at Xiangtang railway port in Nanchan (Photo/Xinhua)
A China-Europe freight train carrying 41 carriages of containers bound for Moscow in Russia and Minsk in Belarus left Nanchang on Feb.17. The train was fully loaded with auto parts, mechanical facilities and garments with a total value of $5 million, and its departure marked the restoration of regular operations of the China-Europe freight rail services.
Railway staff members had gone through strict health checks before being allowed to provide services during the trip, and the commodities were disinfected to ensure that the train is virus-free.