Enterprises in China are now engaging in cross-industry production to help the country get through the current novel coronavirus epidemic.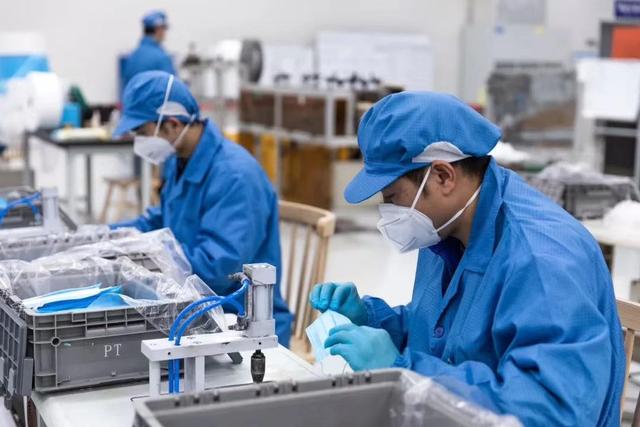 Workers make masks at SAIC-GM-Wuling Automobile's production lines. (Photo/China Daily)
For instance, several of the country's auto companies are now converting their assembly lines to churn out masks – items that are currently in huge demand in China.
According to China's Ministry of Industry and Information Technology, China's daily production of masks stands at around 20 million, including 2.2 million for surgical use and 600,000 N95 respirators - the type best suited to guard against viruses. However, the country is still suffering a severe shortage of masks, and the suspension of production during the Chinese New Year holiday has put extra strain on the supply of masks across the country.
Both the sound-proof materials used in automobiles and masks are made from polypropylene fiber nonwovens, so it's not hard for carmakers to turn automobile workshops into mask production lines. In addition, auto factories usually have wide spaces and skilled workers.
At present, more and more Chinese enterprises are joining forces to produce emergency supplies such as masks and protective suits.
On Feb. 13, the first batch of masks produced by SAIC-GM-Wuling Automobile rolled off production lines. The company has gone viral for the slogan it printed on the packages of the masks – "We make what people need". Now, the company has obtained the required qualifications to produce masks and conduct related businesses.
Since Feb. 2, the daily production of masks has been rising gradually, and the capacity utilization rate for non-N95 masks reached 106 percent. The figure is above 100 percent in 10 provinces.
In addition, many gas stations in the country are also engaging in cross-industry business. The Sinopec Beijing Oil Products Company has launched vegetable delivery services at 340 of its stations, selling around 600 boxes of vegetables each day. The boxes weigh about 7 kilograms each, and can feed a family of three for three days. They are loaded in the trunks of customers' vehicles in just two minutes after the latter places an order.
Such services have made life much more convenient for citizens amid the epidemic who are finding it increasingly difficult to access daily necessities, and have also greatly lowered the frequency of physical contact.