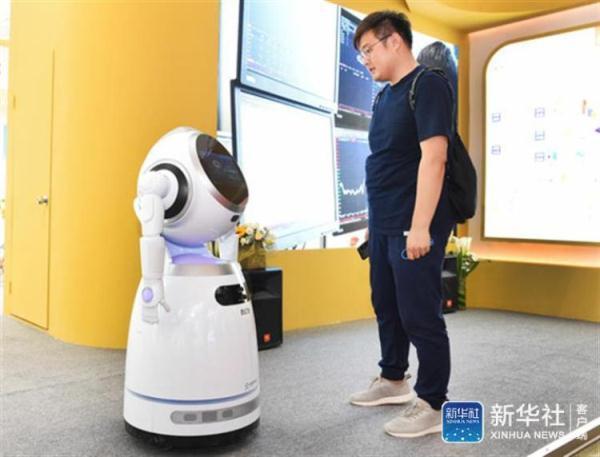 A visitor interacts with a robot at the 2019 China International Fair for Trade in Services (CIFTIS) on May 29. (Photo/Xinhua)
The 2019 China International Fair for Trade in Services (CIFTIS) opened on May 28 in Beijing, continuing to promote China's international service trade as the country pursues greater opening-up.
The CIFTIS, which was named China (Beijing) International Fair for Trade in Services, has a new name this year.
Under the theme of "openness, innovation, intelligence and integration", the 2019 CIFTIS has an exhibition area of 165,000 square meters, and will hold 246 forums, conferences and business talks to explore opportunities brought about by service trade for global economic development.
Reports confirm that the event attracts 7,998 companies and institutions, including 614 transnational corporations and famous companies in service trade, and 63 companies in the Fortune Global 500 list.
Data showed that China further trimmed its negative list for foreign investment to loosen market entrance for foreign investors in 2018, and the data also showed that China utilized $91.9 billion of foreign investment in the service sector, accounting for 68.1 percent of the country's total utilized foreign investment.
China continues to open up the service sector, which is an important action for the country to pursue a new round of high-level opening-up, Chinese Minister of Commerce Zhong Shan said at the opening ceremony of the event.