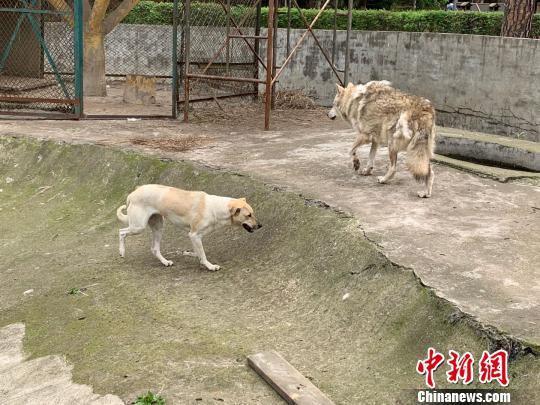 (Photo/Chinanews.com)
A zoo in central China has cheered up a lonely male wolf by introducing him to a female dog.
In 2017, zookeepers at Wuhan Jiufeng Forest Zoo in Hubei province brought the wolf and the dog to an enclosure so that they could keep each other company. The two animals have been living in harmony ever since.
Before meeting his new companion, the wolf had been separated from his pack at the zoo because he wouldn't stop fighting with the other wolves, according to the park.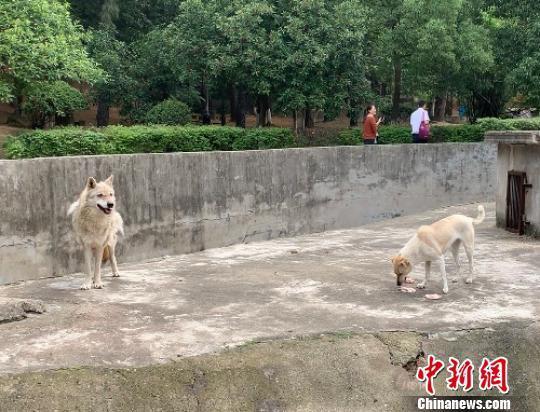 (Photo/Chinanews.com)
However, after being in isolation for several years, the wolf was close to depression, as diagnosed by an animal expert, prompting keepers to place a female puppy in the enclosure to keep him company.
The two have been living in harmony together ever since, gaining internet fame over the weekend after a video of them was posted and shared on social media.