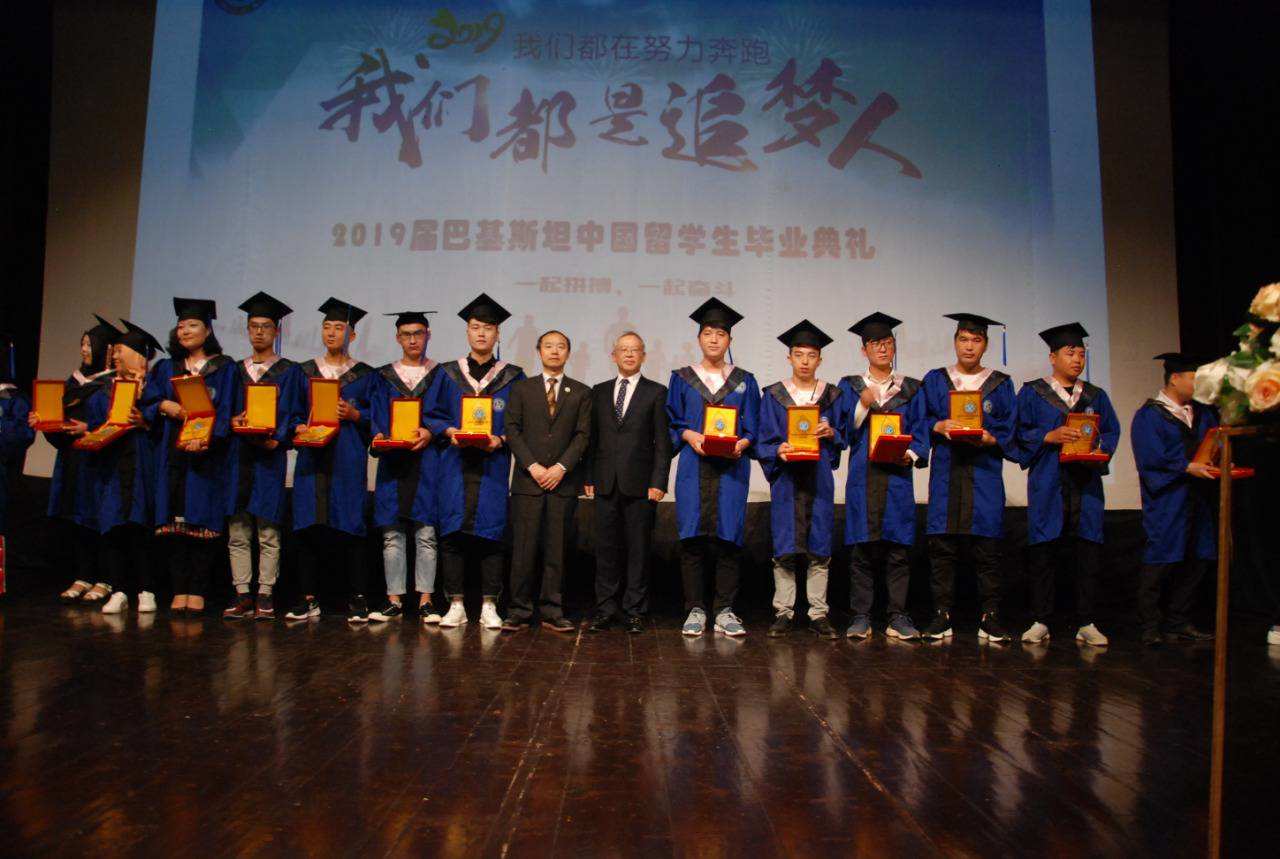 A special ceremony was held to honor 156 Chinese students who recently graduated from two universities in Islamabad, capital of Pakistan.
The colorful event was organized by Pakistan's Chinese Students Association in collaboration with the Embassy of the People's Republic of China. It was the first ever graduation ceremony for Chinese overseas students in Pakistan.
The ambassador of the People's Republic of China in Pakistan, Yao Jing, Chairman of Pakistan-China Institute Mushahid Hussain Sayed and former Ambassador in China, Riaz Khokhar, participated in the event alongside a number of students.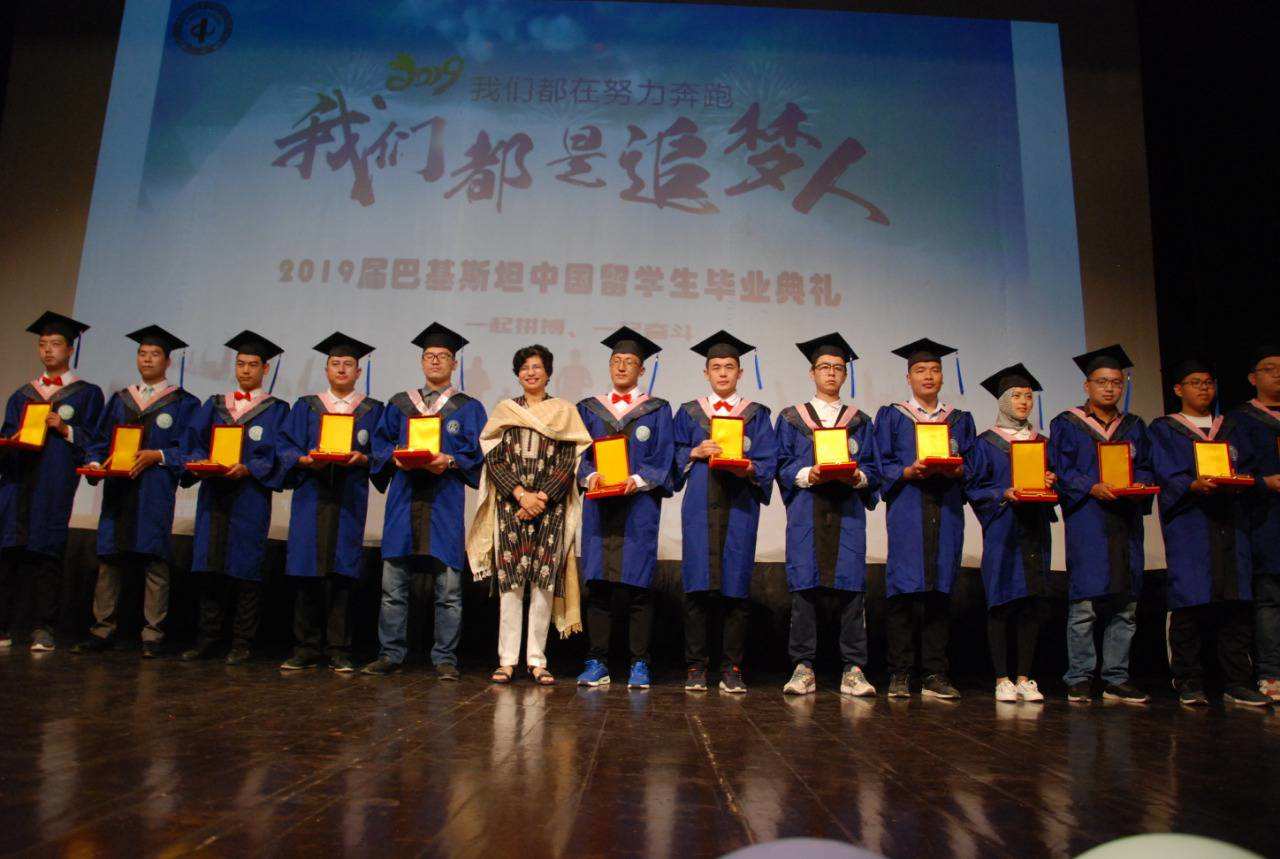 The graduation ceremony was hosted in Chinese, English & Arabic. Certificates and shields were distributed to all 156 Chinese overseas students as four of them completed Ph.D. programs. Most of the students graduated in the subjects of English, Arabic and Urdu Languages.
Addressing the graduation ceremony, Chinese Ambassador Yao Jing congratulated the students on their incredible achievement and success.
He said that these students were the future of China and during their stay in Pakistan they had developed friendly relations with Pakistani students, which he noted would be helpful for future communication and development between Pakistan and China.
The ambassador also advised the Chinese students to keep Pakistan in their hearts. "You stayed in this county and studied. You have friends here. Now you should work hard to promote the friendship between the two countries," Yao Jing said.
Chairman of Pak-China Institute Senator Mushahid Hussain Sayed said it was a great pleasure to see the first graduation ceremony for Chinese students.
Congratulating the students, he asked them to carry not only the torch of knowledge, but also friendship and harmony between Pakistan and China.
Chinese students and children also performed songs and dance routines during the graduation ceremony.