(Photo/Changjiang Daily)
Using scolding hot clamps as a hairstyling tool is beyond imagination today, where modern hair wrappers and techniques are everywhere.
However, a 90-year-old man from central China's Hubei province has practiced these traditional hairdressing skills for the last 73 years.
More than seven decades ago, Huang Wenxiang came to Wuhan, capital of Hubei to learn the skill of hairdressing. Though such traditional barber methods are dying, burning clamps were in vogue in the 1950s, Huang explained.
(Photo/Changjiang Daily)
"The clamps won't touch the customers' skin, as I put them on a comb," Huang said, adding that thanks to his years of practice, it's actually a very safe method of hair styling.
A regular customer surnamed Ye said that Huang is highly skilled, and Huang's hands are steady, despite his age.
"Huang has never raised the price of his services all these years. He only charges 10 yuan for a haircut, and 30 yuan for styling," Ye added.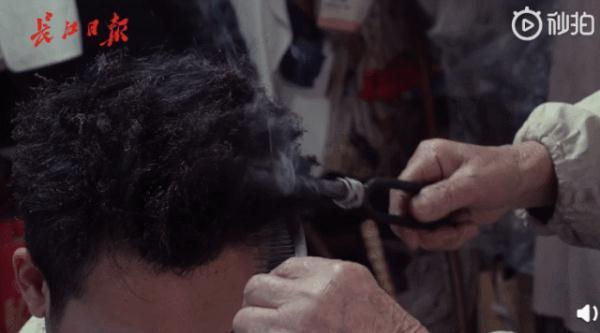 (Photo/Changjiang Daily)
Huang has no plans to retire, even though his children have asked him to due to his sore joints.
"I will stop when I feel tired, but not sure about when," he said.
(Photo/Changjiang Daily)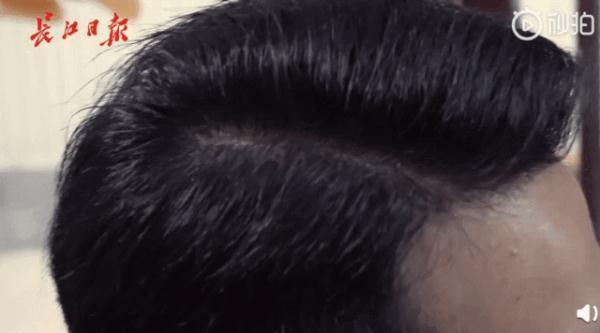 (Photo/Changjiang Daily)
(Photo/Changjiang Daily)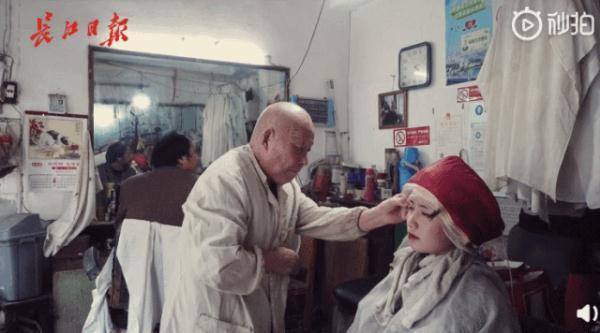 (Photo/Changjiang Daily)