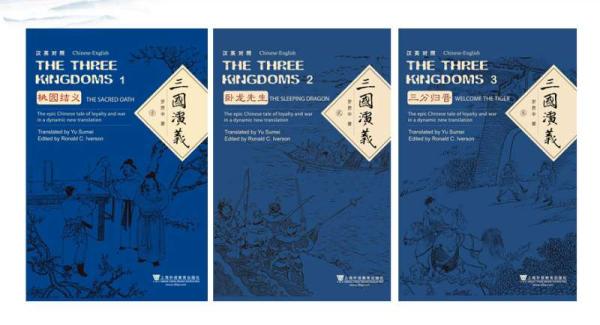 A new Chinese-English edition of the four classics of Chinese literature was recently published by a Shanghai publishing house after ten years of persistent efforts, thepaper.cn reported on Sept. 5.
The four great classical novels were finished in the Ming and Qing dynasties, around half a century ago, and include The Story of the Stone, The Three Kingdoms, The Journey to the West, and The Marshes of Mount Liang.
The new editions published by Shanghai Foreign Language Education Press thrilled the public, as many world renowned translators had devoted themselves to the project.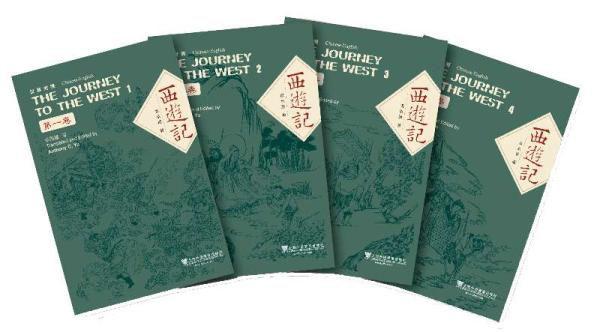 The Marshes of Mount Liang translated by John and Alex Deng-Young was first published in 2011, followed by The Story of the Stone by British sinologists David Hawks and John Minford, and The Journey to the West by Anthony C. Yu, a scholar of literature at the American Academy of Arts and Sciences (AAAS) and the University of Chicago.
The Three Kingdoms, translated by Chinese professor Yu Sumei, was the last of the series to be translated, but it is the first English version by a Chinese translator, and her fellows have spoken highly of it.
The Three Kingdoms represents the supreme achievement of historical novels in ancient China, and also vividly reflects the political and culture of that time, said Professor Cha Mingjian from the Shanghai International Studies University.
Cha said Yu's translation is faithful to the original and more acceptable for Western readers, and can be compared to the Homer's Epic in the English world.
It's impressive to translate such a novel with many characters, complicated scenarios, and hidden political metaphors, said He Gangqiang, professor of translation at Fudan University in Shanghai.