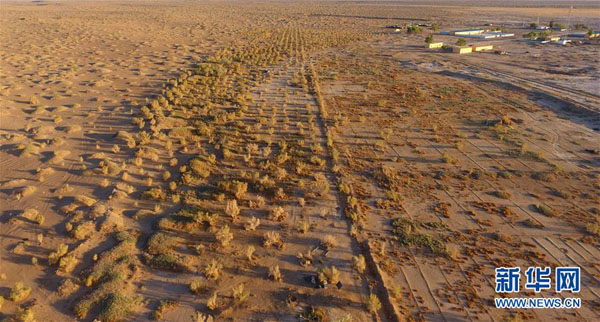 (Photo/Xinhua)
The World Future Council (WFC) and the United Nations Convention to Combat Desertification (UNCCD) have praised China's contributions in the fight against the spread of desert.
The two organizations announced on Tuesday the winners of the Future Policy Award 2017. China was given the Silver Award for the country's strong measures to curb the trend of desertification in recent years.
China is the first country in the world to issue a law on prevention and control of desertification in 2002. The country has also carried out projects to curb desertification, including the Three-North Shelter Forest Program, Beijing-Tianjin Sand Source Control Project, and a massive tree-planting project.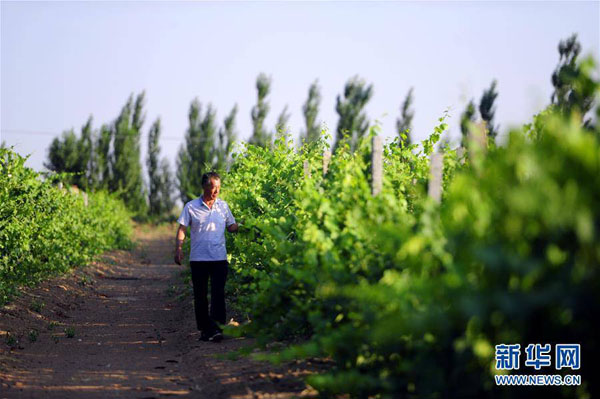 (Photo/Xinhua)
The area of desertified land in the country shrank by an annual average of 1,980 square kilometers from 2010 to 2014. Take Beijing, for example. In 2000, the city was hit by 13 sand storms. The frequency of such storms has been reduced to two to three a year.
The award has sent a strong signal that China, a country easily affected by desertification and climate change, can also find smart and effective ways to tackle the global challenge and play a leading role in environmental protection in the world, said WFC Director Alexandra Wandel.
The award-giving ceremony will be held during the 13th Session of the Conference of the Parties to the UNCCD in Ordos, Inner Mongolia Autonomous Region, China, in September. Niger, Ethiopia, Australia, Jordan, and Brazil were also awarded the prize.