A farming group's vegetable garden on a garage roof in Chengdu, capital of southwest China's Sichuan province, has become famous, attracting visitors from Beijing, Shanghai and even Japan, Chengdu Commercial Daily reported on July 31.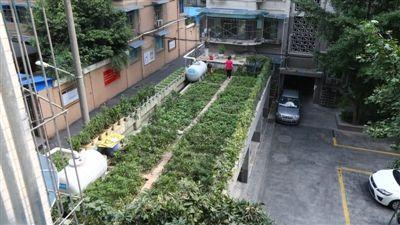 The farming team consists of 23 households. They managed to build the vegetable garden on a wild and messy spot covering 50 square meters.
Having rich planting experience, Mei Quantai, the team leader, decides what to plant. With collective ownership, team members till and harvest together, and then share their green vegetables. Vegetables harvested every Wednesday are divided into 23 portions, and if not enough, the difference is made up the following week.
The group cultivates over 30 kinds of vegetables four times a year. Most seeds and seedlings are brought back by team members from their hometowns or trips to other towns. Few of the seeds that need to be bought only cost each household a few yuan.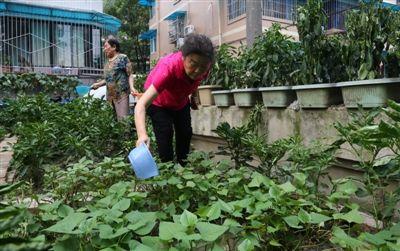 The vegetable garden is not only economical and good for the people's health, but also environmental-friendly.
The garden has four collectors that store rainwater from the roof. With a total volume of four cubic meters, this can barely meet the garden's water needs. Besides, two big odour-resistant plastic buckets are used to store kitchen waste, which become excellent fertilizer after three months of fermentation.