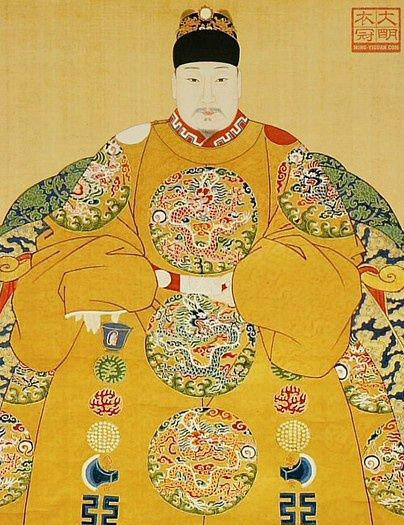 Emperor Wanli. [Photo provided to China Daily]
Asked to name one particular funerary object he remembers most clearly, Sun Xianbao, who took part in excavating the Dingling Mausoleum in Beijing 60 years ago, cites a pair of jade rabbit earrings.
The rabbits, set in gold and with ruby stones as their eyes, once dangled from the ears of Empress Xiaojing-when she was buried in 1603. Married to Emperor Wanli, she had the good fortune to give birth to a son who ultimately succeeded his father, but the misfortune to fall out of the emperor's favor after their fleeting relationship.
The Dingling Mausoleum in northwestern Beijing is the burial ground Wanli built for himself and shared with his two empresses, including Xiaojing.
Despite being banished to a corner of the Forbidden City out of her husband's sight, Empress Xiaojing-Xiaojing being the funerary title of the empress, whose surname was Wang, but whose full name remains a mystery-by virtue of being the mother of Wanli's eldest son, for much of her life remained at the center of a power struggle, of which there would be no winner.
【1】
【2】
【3】
【4】
【5】
【6】
【7】
【8】
【9】