"Waterfall" of Cascading Flowers Amaze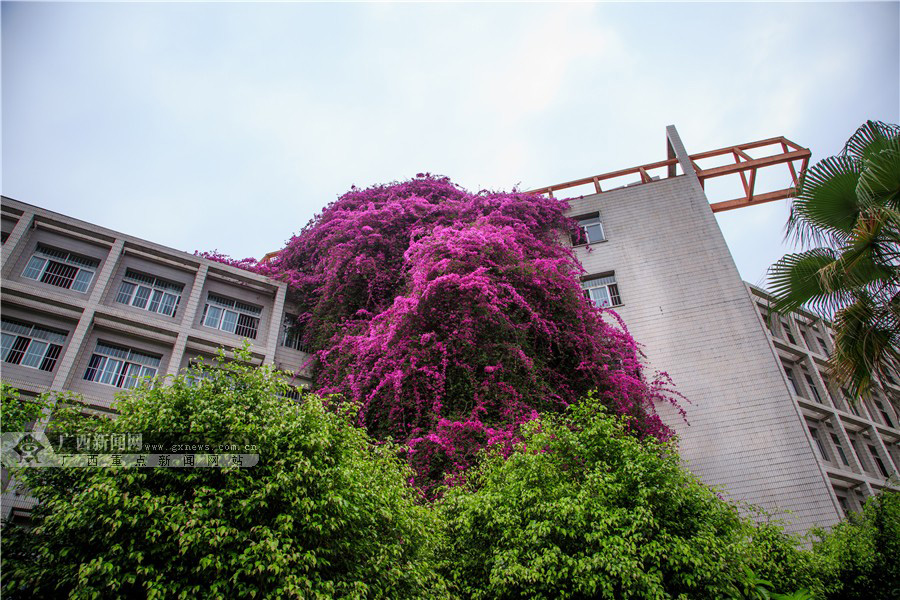 A photo taken on May 19, 2016 shows flowers cascading down a building on a campus in south China's Guangxi Zhuang Autonomous Region. [Photo: gxnews.com.cn]
In summer, flowers can be seen everywhere in south China.
But a flower "waterfall" on a campus in Guangxi still catches much attention, as this "flower waterfall" cascades down a five-floor building, measuring 15 meters high.
Looking from afar, the cascading flowers look like a violet cape draping over the building's shoulder.
According to a local botanist, the plant has been identified as great bougainvillea vine which can grow very high by clinging onto other objects. But it is incredible that the plant can grow to such height, given the high temperatures in Guangxi.
【1】
【2】
【3】
【4】
(Editor:Huang Jin,Bianji)
Related reading