What's Your Budget for Spending a Day in Shanghai Disneyland?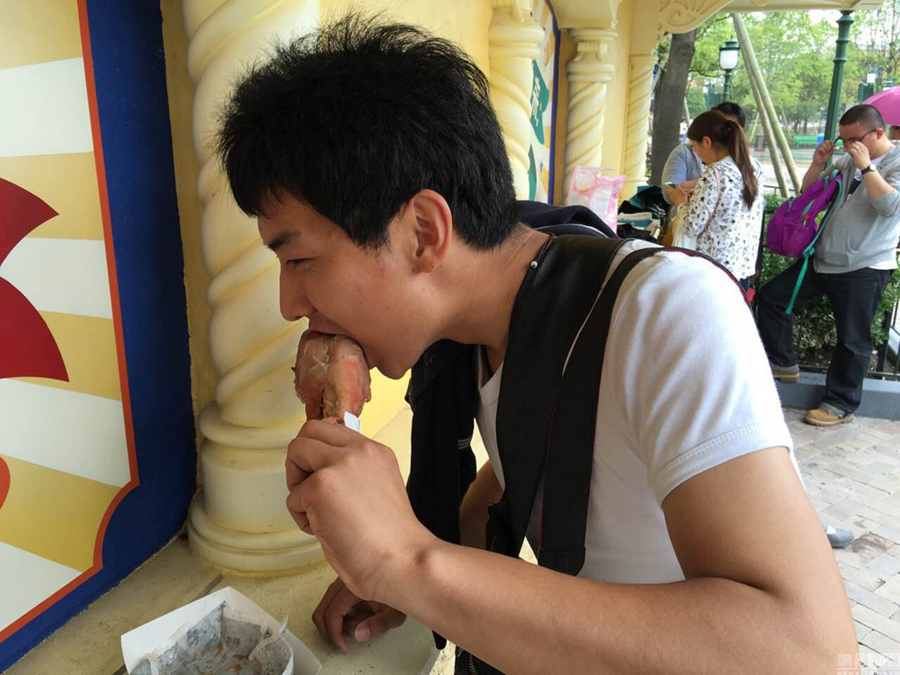 Photo taken on May 20, 2016 shows a visitor eating a turkey leg at the Shanghai Disney Resort. [Photo: CRIONLINE.com]
Shanghai Disney Resort has begun its six-week pre-opening series of trial operation since May 7. So far, around 960,000 people have visited the park.
During the trial operation, however, visitors have voiced complaints - too crowded and too expensive for food.
For example, a turkey leg costs 55 yuan (8.4 US dollars) and one cookie charges 25 yuan (3.8 US dollars).
Two bowls of noodles, one cup of coke and one basket of pork buns cost 180 yuan (28 US dollars). They usually charge less than 100 yuan (15 US dollars) in total at an ordinary Chinese restaurant.
The Shanghai Disneyland is expected to attract at least 30 million visitors each year.
【1】
【2】
【3】
【4】
【5】
【6】
(Editor:Huang Jin,Bianji)
Related reading