Building collapses in east China; casualties unknown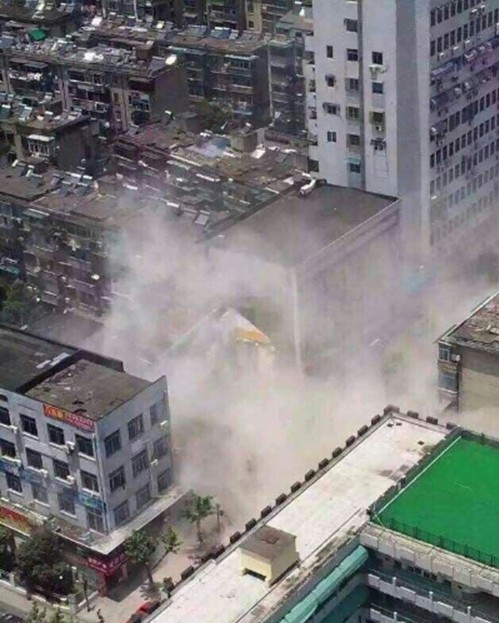 A multi-storey building collapses on July 27 ineast China's ZhejiangProvince. [Photo: weibo.com]
A multi-storey building collapsed Monday noon in east China's Zhejiang Province, rescuers said. The number of casualties is not immediately known.
The building in Fuyang district in the provincial capital of Hangzhou, whose first floor is a clothing store, collapsed at 12:10 p.m.. Two people have been rescued and sent to hospital.
Rescue operation is under way.
【1】
【2】
【3】
(Editor:Ma Xiaochun,Zhang Qian)
Related reading