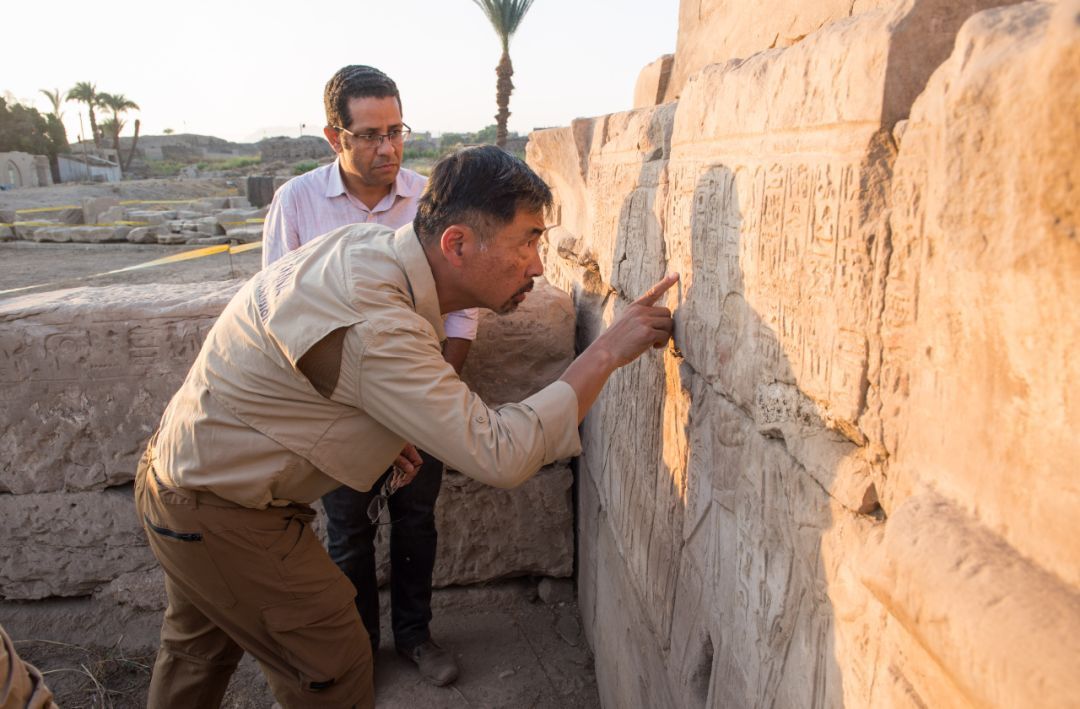 (Photo via Xinhua)
Luxor, a famous historical city in upper Egypt known as the world's largest open-air museum, has the essence of Egyptian ancient civilization and abundant archaeological resources. The Temple of Montu, a precinct of Karnak Temple, is one of them. Now, a team of Chinese and Egyptian archaeologists is on a five-year mission to conduct the first-ever joint excavation project of the temple.
Montu is a falcon-headed god of war in ancient Egyptian religion, an embodiment of the conquering vitality of the Pharaoh. Montu Temple has allegedly stayed intact ever since 1930s when a French archaeologist team conducted a small-scaled excavation.
After eight decades of silence, a Chinese archaeological team has arrived bringing new ideas and new methods as well as new discoveries.
The Sino-Egyptian team aims to understand the situation back then and to narrow down the date of the building. By using advanced 3D modeling techniques, the team will create 3D models of the Montu relics to provide critical support for the research, repair, and protection of the temple, according to Jia Xiaobing, the leader of the Chinese archaeologist team, who is also an associate researcher with the Chinese Academy of Social Sciences (CASS).
"If our two ancient civilized nations can more deeply perceive each other through mutual communication and contact, the humanitarian connection between our two countries can go deep further," said Wang Wei, director of Institute of Archaeology CASS.
In the past 10 years, more and more Chinese archaeologists have been offering new perspectives and technologies to overseas excavations. Chinese experts can now be seen in over 20 countries and regions across the world.