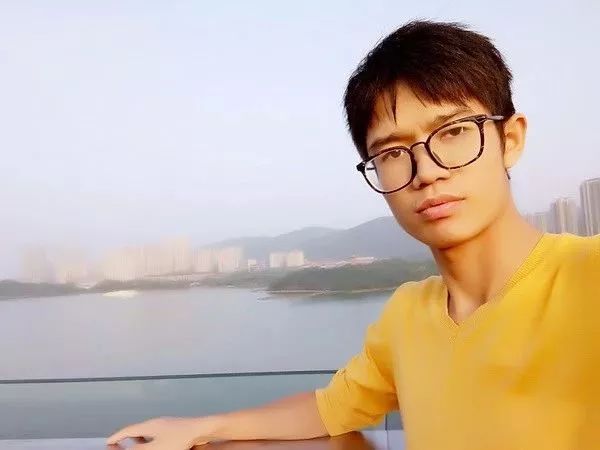 Zou Yongsong. [Photo from the web]
A college student who shows tremendous courage in fighting severe kidney disease while pursuing his dreams in scientific invention has inspired many, reported Hunan Daily.
Zou Yongsong, 27, is a postgraduate student at Changsha University of Science and Technology in Changsha, Hunan province. He was born into an impoverished rural family in Lumao village of Loudi city, Hunan province.
At the age of four, Zou caught a high fever, and poor medical treatment in the village left his kidneys badly damaged. Since then he's suffered kidney problems and has had to take hormones daily to fight his condition.
Despite the pain brought by the disease, he insisted on attending school.
After years of hard work, Zou was admitted to Guangdong University of Petrochemical Technology in 2011. He then began a master's degree in 2015 at the software engineering department of Changsha University of Science and Technology.
In 2017 Zou was diagnosed with uremia and renal failure. To survive he needed to undergo dialysis for four times every day. As his condition worsened, he even wrote a will to his parents and put it under his pillow in case he didn't recover.
Despite the physical suffering, Zou did not give up on his dream of pursuing a career in science. Even during his stay in hospital, he insisted on working on patent applications. Over the last two years, six of his patents and copyrights have been approved.
His innovations include a system that helps people in need of first aid to quickly locate the nearest hospital. The idea of the invention came after Zou learned that a severely injured man died due to the delayed arrival of an ambulance due to traffic congestion.
Another of his patented innovations is a shared printer, which allows users to upload documents onto a website where a QR code is created. By scanning the code through a printer, users can print their documents.
Zou is also hailed as a Good Samaritan. "He always lends a hand to whoever needs his assistance," said Yi Tingting, an instructor at his school.
"He who needs help the most turns out to be the one who helps the others the most," Yi said.
For his courage and optimism in fighting adversity, Zou was awarded the honor of National Outstanding College Student by the Ministry of Education in July, and the Touching Hunan award in November.
Zhou last month underwent a successful kidney transplant at a hospital in Changsha.
"The kidney transplant means a new life for me. I will keep pursuing my doctorate degree and do scientific research in the future," said Zou.