China's countermeasures against U.S. tariffs are reactions to defend its interests and safeguard multilateral trade, not to interfere in U.S. internal affairs, a Ministry of Commerce (MOC) spokesperson said Thursday.
The comments were made in response to remarks that the measures were made to interfere in U.S. internal affairs.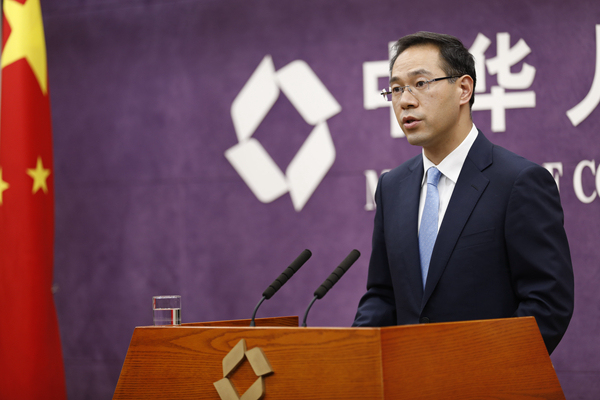 Ministry of Commerce (MOC)spokesperson Gao Feng. [Photo: mofcom.gov.cn]
"China's original intention to maintain healthy development of China-U.S. relations has not changed, and the determination to defend its own legitimate rights and interests will not change either," MOC spokesperson Gao Feng told a press conference.
In response to U.S. voices accusing China of attempting to influence U.S. business leaders in a threatening way, Gao said that U.S. enterprises and entrepreneurs are always welcome in China, and he believed they would make their own judgement.
"As far as we know, there are quite a few U.S. business leaders who are not in favor of imposing additional tariffs on Chinese products," Gao said.
Gao said the "bullying and extreme pressure" from the U.S. would be futile and that escalating trade friction would not help settle disputes.
"It is normal to have a certain degree of competition between China and the U.S as they are the world's top two economies," said Gao. "It is hoped that the U.S. side will not misjudge the situation and instead try to solve bilateral economic and trade disputes through dialogue and consultations on the basis of equality, good faith and mutual respect."