Chinese Foreign Ministry on Tuesday responded to the second round of the Diplomatic and Security Dialogue with the United States being postponed.
China and the United States had previously agreed in principle to hold the second round of their Diplomatic and Security Dialogue in mid-October, while the United States recently proposed putting off the dialogue, spokesperson Hua Chunying said.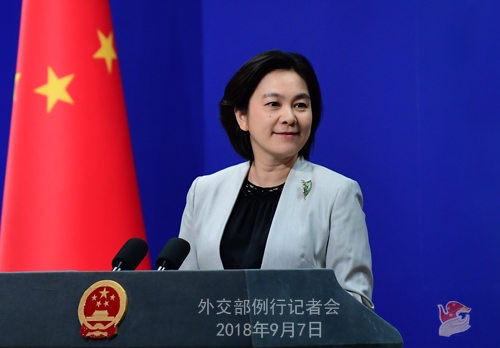 Hua Chunying [File Photo: the Ministry of Foreign Affairs]
Hua's remarks came after some U.S. media outlets reported that China had proposed the postponement.
"China and the United States will continue their communication on holding the second round of the Diplomatic and Security Dialogue," she said. Enditem