China has started developing a civilian passenger airship, announced the Aviation Industry Corporation of China, Ltd. (AVIC) in a document posted at its website.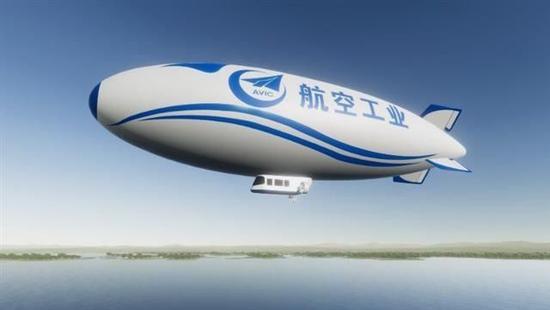 Designing picture of the airship. [Photo:aopa.org.cn]
The 3,500-cubic-meter airship will have a large load capacity of 840 kg, with the ability to hold a maximum of 10 passengers. The flight duration will reach 24 hours, with a maximum range of 1,000 km and a flight altitude of 3,050 meters.
The front of the airship is made up of pilot and passenger compartments, while the fuel engines are located at the back.
The airship's flight control system can quickly switch from manned to unmanned, and the airship can be controlled remotely from the ground or through program control.
Modern manned airships are suitable for air tourism and passenger and freight transport in remote regions since they are economical, safe and comfortable.
The airship will be widely used in tourism, surveying and prospecting, ocean monitoring, freight transport and emergency rescue.
The airship's first flight is expected to take place in 2020.