US Secretary of Defense James Mattis will visit China from June 26 to 28, China's Defense Ministry said on Monday.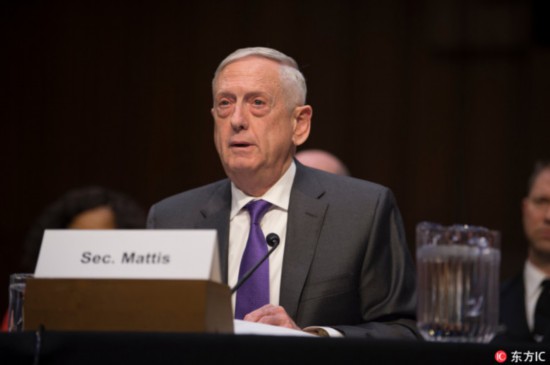 US Secretary of Defense James Mattis. [File Photo: IC]
Mattis will meet with Chinese state and military leaders during the visit and exchange views on issues of common concerns, the ministry said in an online statement.
Developing a healthy and stable Sino-US military-to-military relation is in accordance with mutual interests for both countries. It is also a universal expectation shared by the international community.
China attaches great importance to developing military relation with the US, and hopes the US can work with China and jointly turn military relation into a stabilizing factor for the countries' bilateral relation.