Russia's United Aircraft Corporation (UAC) has reached a consensus with the Commercial Aircraft Corporation of China (COMAC) on the overall layout for the planned co-production of a China-Russia wide-body airliner. The CR929 is expected to make its maiden flight sometime in 2023, reports kommersant.ru.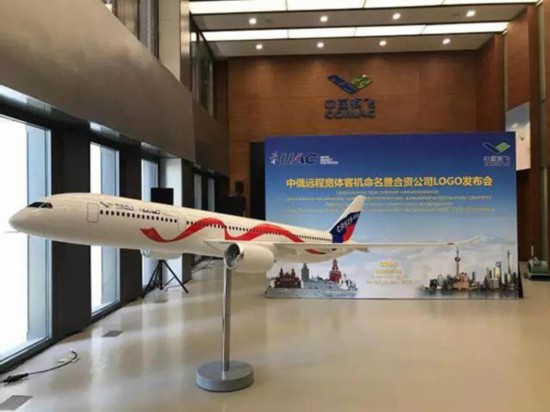 Model of the CR929 wide-body airliner [Photo: huanqiu.com]
CR929 is being developed by the China-Russia Aircraft International Corp (CRAIC), a joint venture between the two state-run aircraft makers registered in Shanghai.
The Russian report says the sides have signed agreements on major geometric features of the CR929, including the size and shape of the wings and the layout of the fuselage.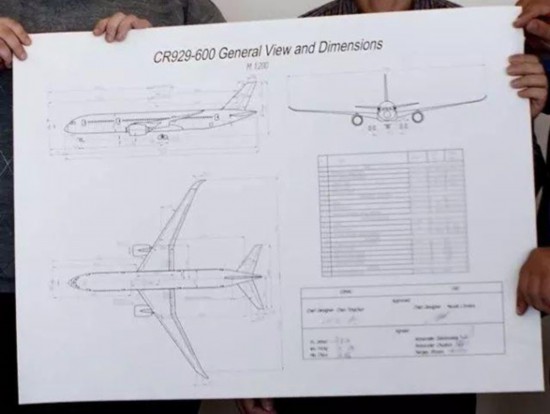 General layout of the CR929 [Photo: huanqiu.com]
The two sides first began feasibility studies on the CR929 in 2014. Officials expect the review process to be completed sometime in mid-2019.
Chinese and Russian officials say they expect the aircraft to challenge the market dominance of Boeing's 787 and the Airbus A350.
Maiden flight of CR929 is scheduled for sometime in 2023.
CRAIC is anticipating deliveries of the aircraft to begin in 2026.