China's domestically-developed J-20 stealth fighter recently took part in a nighttime training exercise with J-16 and J-10c fighters in an effort to further improve the combat capability of China's air force, the People's Liberation Army Air Force (PLAAF).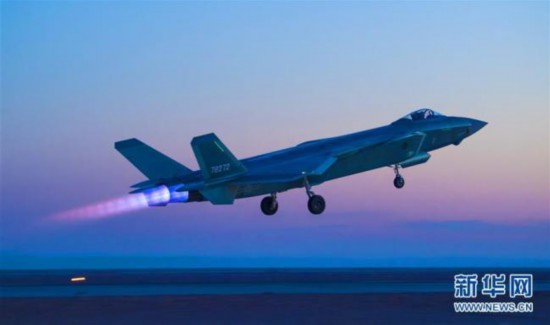 One of China's J-20 stealth fighters during a nighttime exercise. [Photo: Xinhua]
During the exercise, the J-20 pilots used their aircraft's advantages in terms of situational awareness and stealth to gain air superiority, while the J-16 and J-10c fighters carried out precision strikes on ground targets.
The training sought to take full advantage of the different capabilities of the fighter jets, said He Xing, a pilot with the PLAAF.
The J-20 stealth fighter made its maiden flight in 2011. A unit of three jets made an appearance at the military parade to mark the 90th birthday of the People's Liberation Army last year.
The chief designer of the J-20, Yang Wei, said peacekeeping needs not only defense, but also offensive capability. The J-20 jets are a major part of efforts to modernize the PLAAF.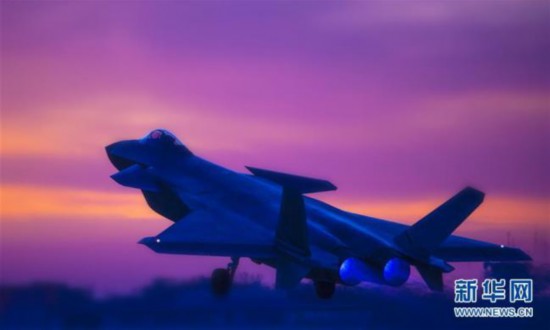 One of China's J-20 stealth fighters during a nighttime exercise. [Photo: Xinhua]