Chinese ride-hailing provider Didi Chuxing on Thursday is offering a reward of up to one million yuan ($157,671) to citizens with information on a Didi driver suspected of murdering an airline stewardess, after the case raised public concerns over security loopholes in the company.
The killer Liu Zhenhua
"Didi is now searching for a driver named Liu Zhenhua… and Didi will give a maximum reward of one million yuan for information leading to his arrest," read a statement released by Didi on its Sina Weibo on Thursday.
The statement also listed Liu's ID number and phone number.
A stewardess surnamed Li, 21, worked for Lucky Air and was killed on her way home from Zhengzhou airport, Central China's Henan Province using a private car which she hailed on the Didi Chuxing app on the night of May 5. Police confirmed that the woman was killed by the driver with a weapon.
The killer remained at large as of press time.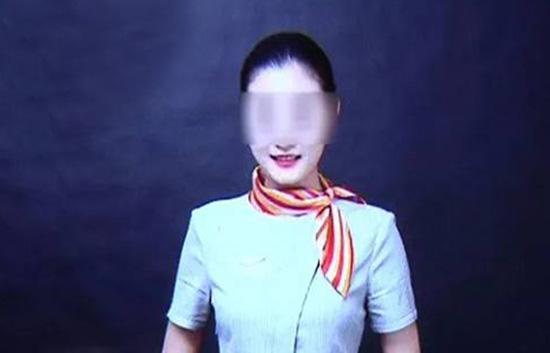 File photo of the victim Li. [Photo from the web]
Didi Chuxing apologized for Li's death, saying they have "incumbent responsibility."
"Didi sincerely apologizes to Li and her family. We have failed our customers' trust. We have incumbent responsibility," Didi told the Beijing Youth Daily on Thursday. Didi has organized a special team to assist the police.
Li's father told the media, "She was a really good girl. She had only been working for one year after graduating." Lucky Air also sent their condolences on Thursday.
However, the apology did not calm people's worries and questions over the security of the car-hailing platform.
Many accused the platform of having security loopholes and of being unable to manage their drivers.
A Didi Chuxing driver needs to have real-name registration but can register an account with another person's car, as long as the car owner agrees.
As of April, 73 cities in China have issued local regulations over car-hailing services.
This is not the first time that Didi Chuxing has been mired in a murder case. In May 2016, a 24-year-old teacher from Shenzhen was killed by a Didi driver, Caijing reported.