The mother of a martyred firefighter, who lost her only son two years ago, has given birth to twins at the age of 48, reports Beijing Youth Daily.
Fang Zhiying and her husband Pang Fangguo welcomed the pair, a boy and girl, after four attempts at IVF (in-vitro fertilization) at a hospital in the city of Wuhan in central China.
Fang Zhiying sheds a tear upon hearing the crying of the babies in hospital in Wuhan, Hubei Province, on Thursday, December 14, 2017. [Photo: Changjiang Daily]
The couple decided to have another child despite their age after the death of their son Pang Ti. Pang Ti was a firefighter who died while performing his duty in the explosions at the Port of Tianjin on August 12, 2015 that killed 173 people and injured hundreds of others. He was 24.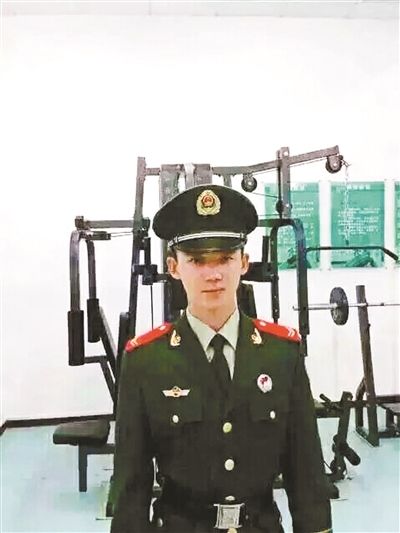 A photo of Pang Ti, the deceased son of Fang Zhiying and Pang Fangguo [File photo: Beijing Youth Daily]
Pang Fangguo said they mourned the death of their son every day, and that this sadness had caused his wife's health to deteriorate. "She has been hospitalized many times over the past two years," he said.
According to Pang, they wanted a baby to bring a feeling of hope back into their lives. Due to Fang's age, they turned to IVF treatment. Fang became pregnant with the twins in May.
"It is hard to talk about my feelings," said Pang after the babies were born. "All we want now is to raise them and accompany them in life for as long as we can. We are grateful for another opportunity to be parents."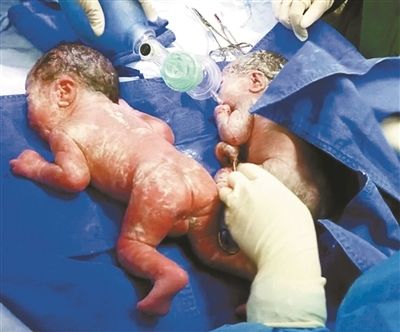 The babies are in good condition. [Video screenshot: Beijing Youth Daily]
The babies are in good conditions and the mother is recovering in hospital.