A stash of frozen treats including chocolate bars, ice cream and other supplies rocketed towards the International Space Station on Sunday from Virginia's cold eastern shore.
NASA's commercial shipper, Orbital ATK, launched the cargo ship just after sunrise from Wallops Island, aboard an unmanned Antares rocket.
The Cygnus capsule should reach the orbiting lab Tuesday.
It's loaded with 7,400 pounds of cargo, including frozen fruit bars and ice cream for the six station astronauts.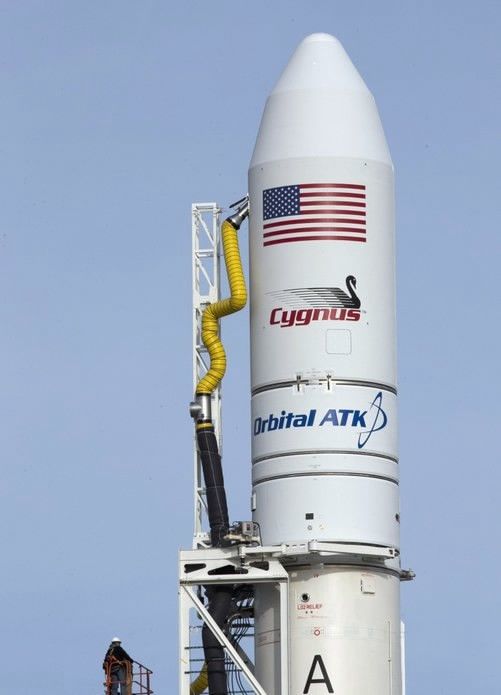 The Orbital ATK's Antares rocket sits on the launch pad at the NASA Wallops Island flight facility in Wallops Island Saturday. /AP Photo
The crew expects a pizza delivery as well, something Italian astronaut Paolo Nespoli has been craving for months.
"Pizza and ice cream on the way!" NASA astronaut Joe Acaba tweeted after liftoff, "Eagerly awaiting the arrival."
This marked Orbital ATK's first launch from its home turf in more than a year.
The last time it made a space station delivery, it used another company's rocket flying from Cape Canaveral, Florida.
Among the cargo were several CubeSats, or small satellites, which will conduct a variety of missions, from technology demonstrations of laser communication to an investigation to study spaceflight effects on bacterial antibiotic resistance.
Other experiments will advance biological monitoring aboard the station and look at various elements of plant growth in microgravity that may help inform plant cultivation strategies for future long-term space missions.
The spacecraft also transported a virtual reality camera to record a National Geographic educational special on the Earth as a natural life-support system.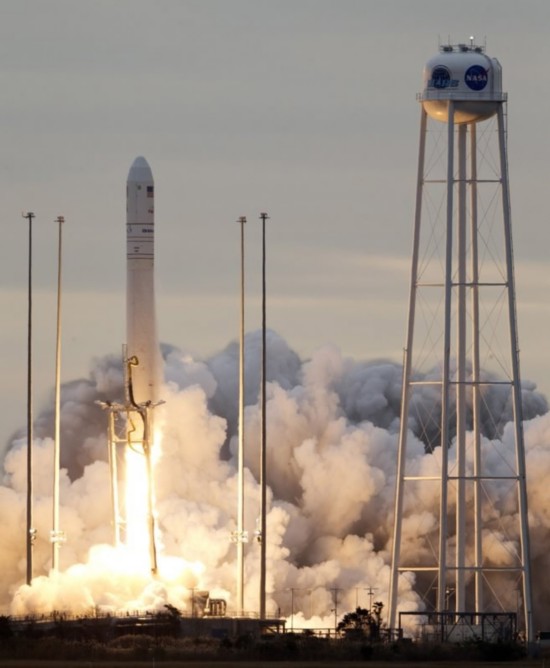 Orbital ATK's Antares rocket lifted off from Wallops Island on Sunday. /AP Photo
A launch attempt on Saturday was nixed after a plane strayed into the restricted airspace. Sunday's try was almost foiled by a couple of boats that briefly entered the keep-out zone.
Orbital ATK named the capsule after the last man to walk on the moon, Apollo 17′s Gene Cernan, who died in January.
During the final minutes of the countdown, a launch controller paid tribute to Cernan as well as J.R. Thompson, a high-ranking NASA and Orbital ATK official who died last week.
The capsule will remain at the space station until the beginning of December, when it's cut loose for a test of close proximity flying, a series of mini satellite deployments and, lastly, a fiery re-entry.
Source(s): AP, Xinhua News Agency