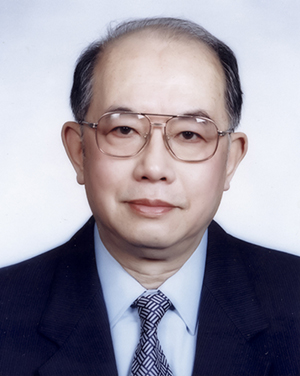 Li Shengjiao, the distinguished Chinese diplomat, jurist and educator who contributed to the creation and implementation of the United Nations Convention on the Law of the Sea (UNCLOS), passed away due to illness at 7:38 am on August 6, 2017 in Beijing. He was 82.
The farewell ceremony of the Chinese diplomat was held on Wednesday at the Babaoshan Revolutionary Cemetery in Beijing.
Li Shengjiao, born in 1935, began working as a faculty member in China Foreign Affairs University in September 1956. He joined the Ministry of Foreign Affairs in November, having served as Counselor of the Chinese Mission to the United Nations Conference on the Law of the Sea, Counselor of the Chinese Mission to the United Nations, Acting Chinese Ambassador to Barbados, Deputy Consul General of China in Toronto and Counselor of the Ministry of Foreign Affairs of China, among other posts. Li was widely recognized as an authority on international law and China's territory and border issues. He was praised and received twice by Premier Zhou Enlai for his contribution.
Wang Ying is director of the Collaborative Innovation Center of South China Sea Studies and an Academician of the Chinese Academy of Sciences. She was Li's classmate at Nanjing University and has been working in the field of marine geography for over 50 years. She knows Li well.
"Li Shengjiao was an exceptionally outstanding diplomat as well as a prominent scholar," said Wang. "His English was very brilliant, and he had solid expertise in geopolitics and foreign affairs. He pursued neither fame nor fortune, and had worked conscientiously for the nation and the people all his life. As a diplomat, he won honors for his country and united the people. His death is a great loss to the nation."
Tang Wensheng, former English interpreter of Chairman Mao Zedong and Li's former colleague at the foreign ministry, was impressed with Li's professional capability.
"Li had a good command of the English language," said Tang. "He was both an excellent diplomatic official and a professional expert who had specialized knowledge in his areas of expertise."
Wu Tao, former Chinese Ambassador to Russia and Li's colleague at the foreign ministry, describes Li's character as genuine and industrious. "Li was a modest, self-disciplined gentleman, honest and diligent. His deeds will long be remembered," Wu said.
Shi Yanhua is a former Chinese Ambassador to Luxembourg and famed Chinese diplomat Wu Jianmin's wife. She has known Li Shengjiao for nearly half a century.
"Me and Jianmin have been friends with Shengjiao for more than 40 years since the early 1970s," said Shi. "Shengjiao's work ethic and capabilities were admirable. He was very articulate and insightful, and had a good eye for detail. When Jianmin was alive, he often talked with me about him, saying he was a man of decency and high professional competence, and was career-minded."
"We often had meals together after retirement. I found that he was still very concerned about the cultivation of international law talents at the foreign ministry," Shi said.
Huang Huikang is an incumbent member of the International Law Commission of the United Nations and former Director-General of the Department of Treaty and Law of China's foreign ministry. He delivers his opinion about Li's contribution.
"Mr. Li contributed a lot to China's diplomatic cause as well as international law and treaty affairs," said Huang. "He will be remembered forever by people in the international law and treaty community all over the world."