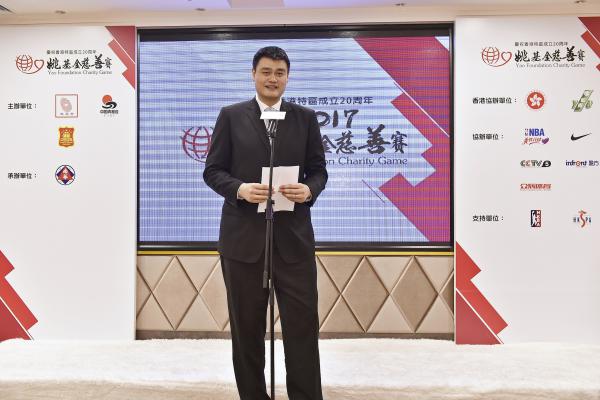 Yao Ming in the press conference (photo from sports.21cn.com)
HONG KONG, May 3 (Xinhua) -- Chinese basketball legend Yao Ming will lead an exhibition match in Hong Kong on July 30 through the annual "Yao Foundation Charity Tour", according to a news briefing here on Wednesday.
Yao, the founder of the Yao Foundation, said he committed to charity through the "Yao Foundation Charity Tour" to raise funds to promote the development of China's rural education to help young people grow up physically and mentally.
"In the past 10 years, Yao Foundation focused on better education, higher self-esteem and improving health conditions for vulnerable, underprivileged children across China. I hope that the money raised will allow children in poor areas to create more opportunities and platforms to show themselves and enhance their participation in sports," added Yao.
According to Yao, the Chinese national basketball team will take on the NBA-star team in Hong Kong coliseum stadium.
Yao Foundation, set up in 2008 after the massive earthquake in Sichuan Province, is now focusing on sports and education charity. It is the 7th year to host the annual basketball charity game by the foundation since 2010.