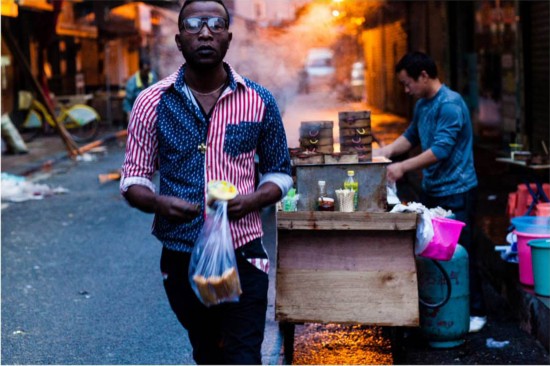 An African student buys breakfast at a stall in the "African Street" street named Baohan Zhijie in Guangzhou, which is the main area of an urban village in Yuexiu district. [Photo: People's Daily]
Guangzhou, capital of south China's Guangdong Province, has been dubbed "the heart of Little Africa" as it is considered to be the country's largest African community. But the city is now witnessing the departure of this population, official data shows.
According to Cai Wei, the deputy police chief of Guangzhou, the local African population slid to record low of 10,344 as of February 25, accounting for 13.3% of the city's 77,877 foreign residents. The largest number of African residents in Guangzhou hails from Nigeria, at 1,145 persons, followed by Egypt (852) and Mali (752).
Records made at city checkpoints also show that Guangzhou has reported more Africans' leaving than arriving since 2013, with an over balance of 18,000 persons.
  The Chinese economy is maturing
Located on the Pearl River about 120 kilometers (75 miles) northwest of Hong Kong, Guangzhou was a major terminus of the maritime Silk Road and remains a major port and transportation hub to this day.
The history of Sino-African exchanges dates back to the Tang Dynasty. However, in the wake of the nation's 1978 reform and opening up to the outside, Guangzhou became a trading center for electronics, clothing and furniture manufacturers. In the 1990s, African traders flocked into the city seeking business opportunities. They played a role as middlemen, buying almost everything in Guangzhou from jeans and sneakers to mattresses and popcorn machines, and then selling the goods in their native countries.
Gradually, some of the traders settled down, setting up shipping firms or running small businesses, and thus forming China's largest African community.
  Ted, an Angolan national, does some small business in Guangzhou. He has been in Guangzhou for almost four years and he has good relations with his neighbors. He borrowed the sewing machine from the shop owner for ten yuan each time. [Photo: People's Daily]
Today, the story seems to be changing since China is going further on its way to a mature economy.
With the nation's industrial transformation, China has experienced an obvious rise in its workers' hourly wages, and the strengthening yuan has made the prices of Chinese goods less competitive than before.
The convenience of E-commerce has also contributed to this reform. Instead of an African middleman, Chinese sellers now prefer to run their businesses in the African market themselves.
Furthermore, concerns with China's trade and immigration policies, culture, lifestyle and hygiene differences have also influenced decision making among Guangzhou's African residents.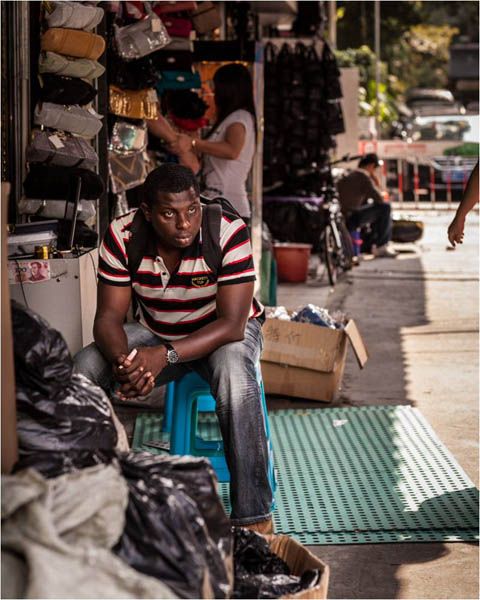 The wholesale centre next to Guangzhou railway station. [Photo: People's Daily]
"Everyone wants to go back to their own African country and start something. We've learned here about small factories, trade. We should return home and apply that knowledge," said Felly Mwamba, head of the Congolese community in Guangzhou, who has been in China for 13 years and spoke to CNN journalists in an interview last year.