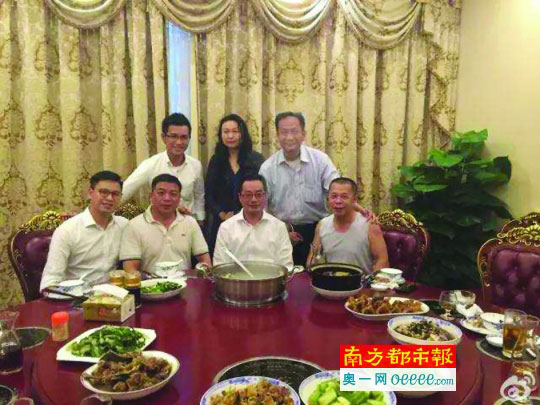 Screenshot of a Sina Weibo showing a banquet where pangolin was allegedly served [Photo: Weibo.com]
Two people involved in a 'pangolin banquet' scandal that was exposed earlier this month have been arrested for the illegal purchase of precious and endangered wild animals by forest police in south China's Guangxi Zhuang Autonomous Region.
The two detained are said to be a man surnamed Li, who runs a private company, and the company's chef, surnamed Yan, according to Chinanews.com on Saturday.
A screenshot of a microblog post, which appeared to show Guangxi officials inviting investors from Hong Kong to eat Pangolin at a reception, went viral on Sina Weibo on February 6, 2017.
Investigations show that the 'pangolin banquet' was arranged in the canteen of the company by Li and another suspect, Li Ning, a former official with the regional work committee of higher education.
Li Ning was arrested for corruption in May 2016.
In China, those who catch, kill, buy or sell Pangolins could face a jail term of more than 10 years plus fines.
There have been calls by conservation groups for pangolins to be made a first class nationally protected animal. They currently have second class status.