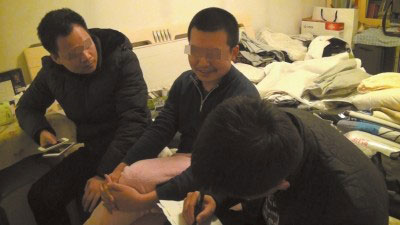 Suspect Sun is arrested by police at his home in Beijing on March 13, 2016. [Photo: Beijing Times]
A Chinese gang using deep web servers overseas to disseminate videos of sexual assaults involving young girls, has been busted by police investigators in Beijing.
The Beijing Times reports that the gang members lured away young girls, who were then sexually assaulted on camera, and the films were then disseminated online.
Agents from the US Department of Homeland Security tipped off the Chinese Ministry of Public Security earlier this year that large numbers of pornographic photos and videos of children were being circulated by Chinese citizens on several hidden websites overseas. The IP addresses of the sites pointed to Beijing.
According to Beijing police, hundreds of videos had been uploaded to the overseas deep web sites showing over 30 Chinese girls being sexual assaulted. The videos had been viewed more than 20,000 times, with over 7,000 comments.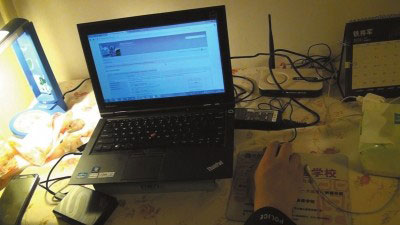 Suspect Sun is arrested by police at his home. Police seize items involved in the case. [Photo: Beijing Times]
A 19-year-old suspect surnamed Sun was arrested in March for uploading the videos, with a huge stash of pornographic materials found on his computer and a hard drive.
Sun is a student at Beijing university. He confessed that he bought and exchanged many videos via Tencent QQ groups and Baidu online.
The videos cost between 30 to 3000 yuan (around 4 to 442 US dollars). According to the police, Sun said he didn't make any profit from the videos, but had bought them for his personal collection.
Sun is an active member of several Tencent QQ online groups, totalling almost 300 members. They include some members who specially shoot and sell videos, and some who even employ people to assault the young girls during the making of the videos, which then sell for hundreds of dollars each. The members even discuss their experiences and methods of assault within their QQ groups.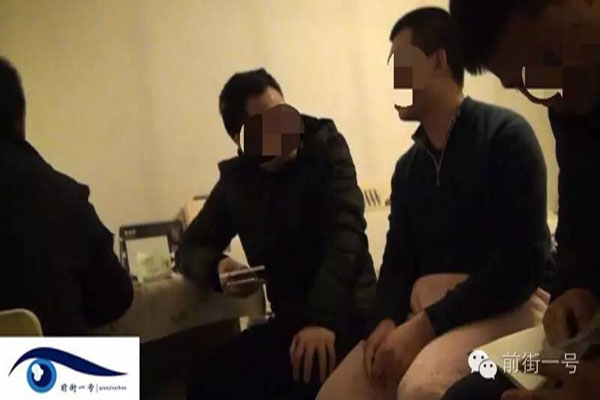 Suspect Sun is arrested by police at his home in Beijing on March 13, 2016. [Photo: news.sohu.com]
Seven more suspects in the groups have been seized by police, as well as another 17 engaged in sexually assaulting young girls in the videos.
According to the police, the victims mainly came from villages in remote parts of China. Most of the suspects are their neighbors or fellow villagers. Some girls suffered sexual assaults over a long period.
Sun has been given a prison sentence of 1 year and 6 months, while other suspects have been placed in criminal detention.
In accordance with China's Criminal Law, whoever disseminates pornographic material including books, periodicals, movies, video-audio tapes and pictures, if the circumstances are serious, shall be sentenced to fixed-term imprisonment of not more than two years, criminal detention or public surveillance.
It also stipulates that whoever has sex with a girl under the age of 14 shall be deemed to have committed rape and shall be given a heavier punishment.