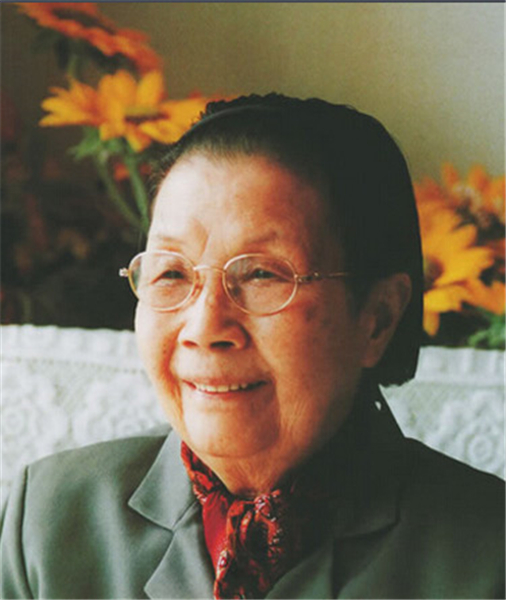 Liu Ying, who participated in the Long March in October 1934, was the wife of Zhang Wentian, a major leader of the Communist Party of China. [File photo from cpcnews.cn]
Liu Ying was one of the female soldiers. She said when the troops set out, all she had was a blanket, a few clothes and food for around ten days.
She said that during the expedition, the soldiers were often exposed to the elements. On a rainy day, they were drenched, and in places where water was scarce, they were covered with dust.
At night, they slept on the wet and cold ground huddling together. Sometimes, they were so tired that they could sleep standing up.
The harsh natural conditions and scarce materials meant these young women had to shed certain feminine characteristics. They could not have long hair to avoid being identified by enemies. Hygiene was also such a big problem that some women found lice on their head. In order to avoid this, some simply shaved all their hair off.
This led to misunderstandings: when the army passed some areas, locals would ask the female soldiers to take off their clothes to identify their gender.
【1】
【2】
【3】
【4】
【5】
【6】
【7】
【8】
【9】
【10】
【11】
【12】
【13】
【14】
【15】
【16】
【17】
【18】
【19】
【20】
【21】
【22】
【23】
【24】
【25】
【26】
【27】
【28】
【29】
【30】
【31】
【32】