Spectacular bridge with one of the tallest piers in the world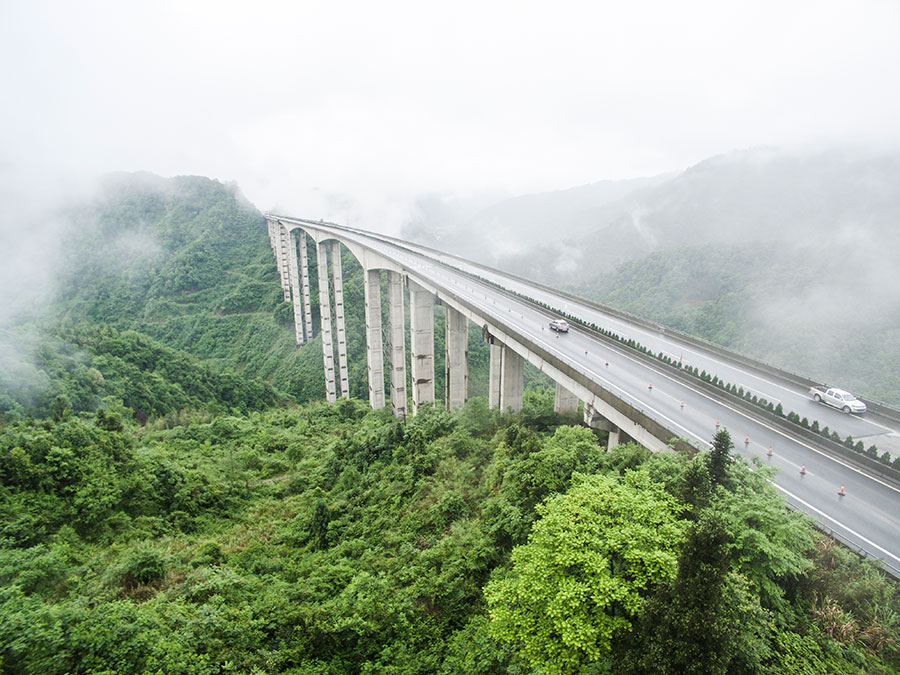 The photo shows the Labajin Bridge near Yingjing of Ya'an in southwest China's Sichuan Province. [Photo: Zheng Lin for CRIENGLISH.com]
The Labajin beam bridge is located near Yingjing in Sichuan Province on the G5 Beijing-Kunming Expressway.
Its No. 10 pier rises 600 feet (about 182.5 meters) from the foundation and supports the ends of the two largest spans of 656 feet (200 meters).
With a total length of 1,140 meters, the bridge also has a parking area that allows tourists to take in the amazing view.
【1】
【2】
【3】
【4】
【5】
【6】
(Editor: Kong Defang,Bianji)
Related reading