Premier Li Calls for Nuclear Energy Cooperation with UK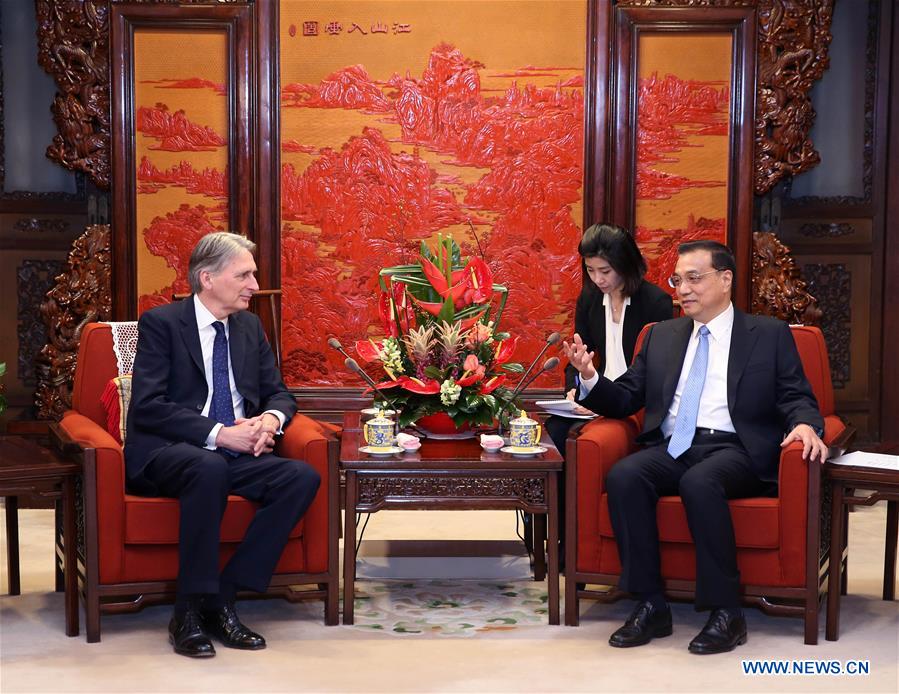 Chinese Premier Li Keqiang (R) meets with British Foreign Secretary Philip Hammond in Beijing, capital of China, Jan. 6, 2016. [Photo: Xinhua/Pang Xinglei]
Premier Li Keqiang met with British Foreign Secretary Philip Hammond at Zhongnanhai in Beijing on Jan 6.
Premier Li commented positively on the development of China-UK relations, especially after President Xi Jinping's visit to the UK in 2015. He said that China is willing to maintain a high level of exchanges with the UK, and jointly develop in areas such as innovation, finance and nuclear energy.
The Premier said that China is now in its transformation stage, during which the country will change its previous reliance on natural resources to human resources as well as innovation. This will encourage the newly developed industries, and has created many great opportunities of cooperation between China and the UK. He also said that China is willing to deepen its cooperation with the UK in international affairs.
Hammond passed on the new year greetings from Britain's Prime Minister David Cameron to Premier Li, including a letter signed by Cameron. Hammond said that the relations between China and the UK have deepened greatly in recent years, and the UK is willing to work more closely with China during China's age of transformation. He said that Cameron is also looking forward to pay his visit to China this year.
【1】
【2】
(Editor:Kong Defang,Bianji)
Related reading