118-meter-high Never-used Building in NW. China Demolished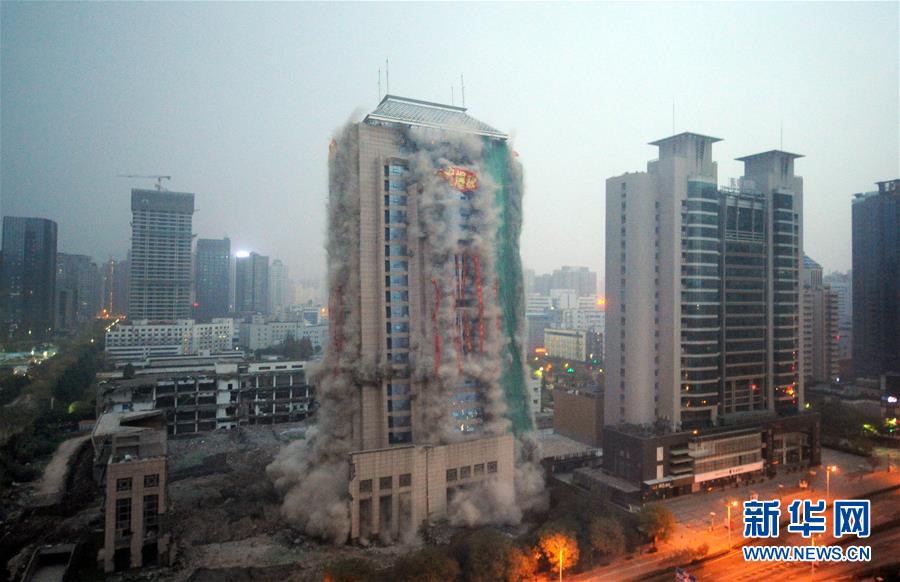 Directional blasting demolition of a high-rise building is completed successfully at 7 a.m. on November 15, 2015 in Xi'an, in northwestern China's Shaanxi province. [Photo: Xinhua/Tao Ming]
Directional blasting demolition of a high-rise building was completed successfully at 7 a.m. on November 15, 2015 in Xi'an, in northwestern China's Shaanxi province.
The building was 118 meters high (27 floors) with a total construction area of over 37000 square meters.
Having been left unused for too long, the building could not be brought back into use so local government decided to demolish it.
It is reported to be the highest building that has ever been demolished in China.
【1】
【2】
【3】
【4】
(Editor:Liang Jun,Bianji)