Top 10 favorite gift brands of rich Chinese men
Wealthy Chinese gave about 25 percent less gifts, and the value of the gifts too dropped in 2013 compared with the previous year, according to Hurun Report Chinese Luxury Consumer Survey 2014.
It researched 393 individuals who each had more than 10 million yuan ($1.61 million) in fortune in about half a year. Forty-one of them had more than 100 million yuan, and 60 percent of the respondents were male.
The wealthy Chinese women like to give alcohol and watches to men, and both men and women like to give women jewelries, clothes and watches. Here are the top 10 brands that rich Chinese men prefer when they select gifts:
No 10, Burberry
3.5 percent respondents' gift choice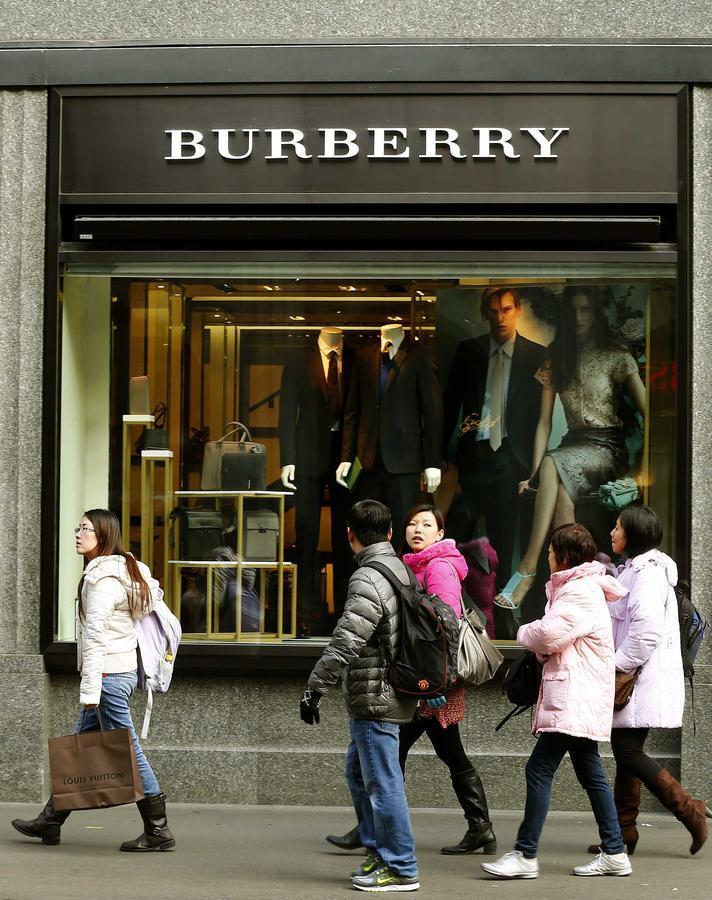 People walk past a store of British luxury brand Burberry at the Bahnhofstrasse shopping street in Zurich, Jan 15, 2013. Burberry posted a 14 percent rise in underlying retail revenue in the Christmas quarter, though it cautioned that at current levels, exchange rates will be a significant headwind in the balance of its second half. [Photo / Agnecies]
【1】
【2】
【3】
【4】
【5】
【6】
【7】
【8】
【9】
【10】
(Editor:Liang Jun、Bianji)
Related reading
Links