Although wedding traditions and customs vary greatly between cultures, ethnic groups, religions, countries, and social classes, a wedding is where lovers are united in marriage.
In general, wedding ceremonies feature an exchange of wedding vows by the couple, the presentation of a gift such as rings, symbolic items, flowers, money, and a public proclamation of marriage by an authority figure or leader.
These ten examples show how billionaires hold lavish wedding parties to usher in the beginning of their marriages.

  Ivanka Trump and Jared Kushner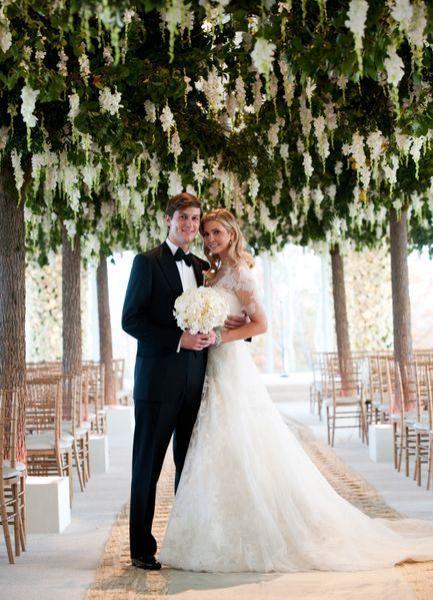 Ivanka Trump and Jared Kushner [File photo]
Donald's daughter Ivanka Trump married Jared Kushner, publisher of the New York Observer in 2009 at the Trump National Golf Club in Bedminster, N.J. Ivanka's jewelry alone cost more than the average wedding. Her diamond earrings and bracelet were worth a combined US$ 220,000 and her platinum and diamond hairpiece US$45,000. She wore a Vera Wang gown inspired by Grace Kelly. Celebrity event designer Preston Bailey planned their reception.
【1】
【2】
【3】
【4】
【5】
【6】
【7】
【8】
【9】
【10】