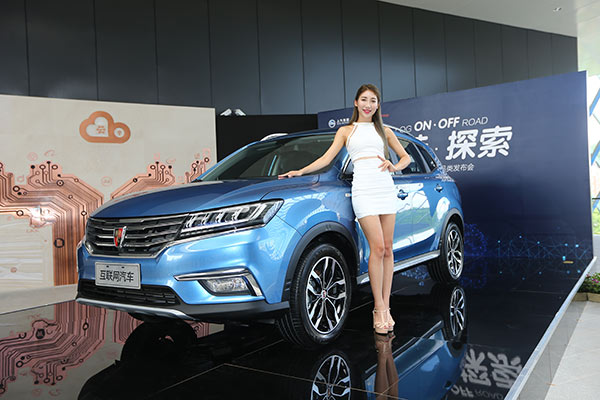 A model poses next to the OS'Car, an internet-enabled vehicle jointly developed by Alibaba and SAIC Motor Corp, on July 6, 2016 in Hangzhou, Zhejiang province . [Photo/China Daily]
The car, which will be put on to the market soon at a retail price from 148,800 yuan ($22,250), enjoys some tech-savvy features such as voice control to change the in-car temperature and a real-time navigation system that can relieve the driver from the pressure of staring at smartphone-based navigation tools.
Some of the features may not seem major breakthroughs. But James Yan, research director at Counterpoint Technology Market Research, said that it is actually much more complicated than it looks to connect a traditional car to the internet.
【1】
【2】
【3】
【4】
【5】