Leave camp wins Britain's Brexit vote: official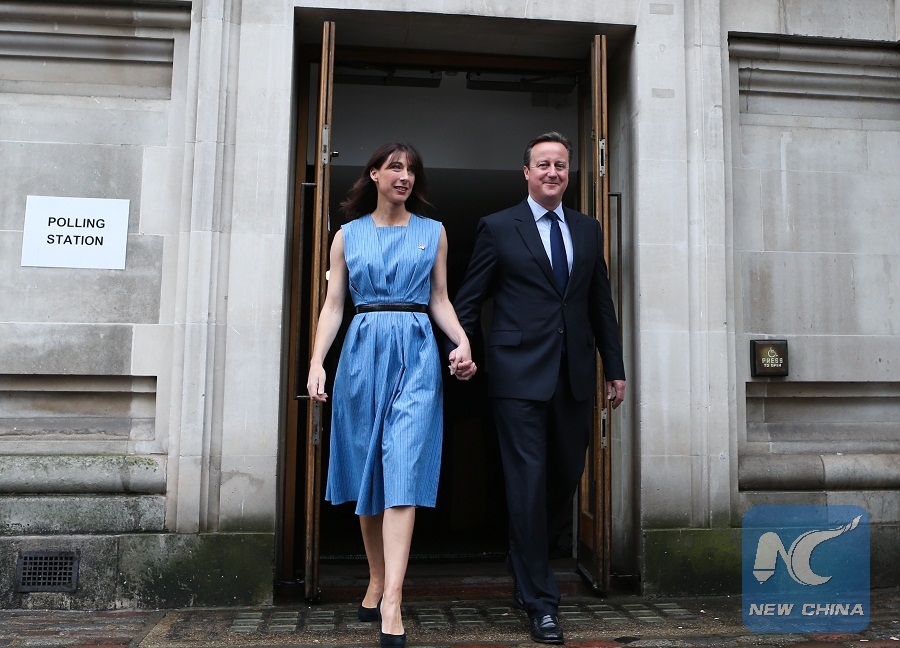 Britain's Prime Minister, David Cameronand his wife Samantha leave the Central Methodist Hall polling station after casting their votes for the EU Referendum in London, on June 23, 2016. Millions of Britons will vote to stay in or leave the European Union(EU) on Thursday as polling stations across the country opened to the public in the morning. (Xinhua/Han Yan)
LONDON, June 24-- The Leave camp has won Britain's Brexit referendum on Friday morning by obtaining nearly 52 percent of ballots, pulling the country out of the 28-nation European Union after its 43-year membership.
With nearly all the results have been counted, more than 17 million people voted to leave while around 16 million others voted to stay at the bloc. Official result was quoted by local media.
Britain has become the first country to quit in the bloc's 60-year history, a culmination of decades of suspicion over European aims of creating an ever-closer political union.
(Editor:Ma Xiaochun,Bianji)
Related reading