10 must-try street foods in Beijing
Editor's note: Beijing's popular Wangfuijing Snack Street is a stop all visitors should take advantage of for a chance to experience some traditional Chinese snacks. Whether it's a bug on a stick or the belly of a lamb, Wangfujing offers snacks for all palates. Below are a few common snacks tried by our interns during their first visit to the well-known snack street.
The photos are taken on June 17 on Wangfuijing Snack Street, one of the famous snack streets in Beijing.
1. Fried Insect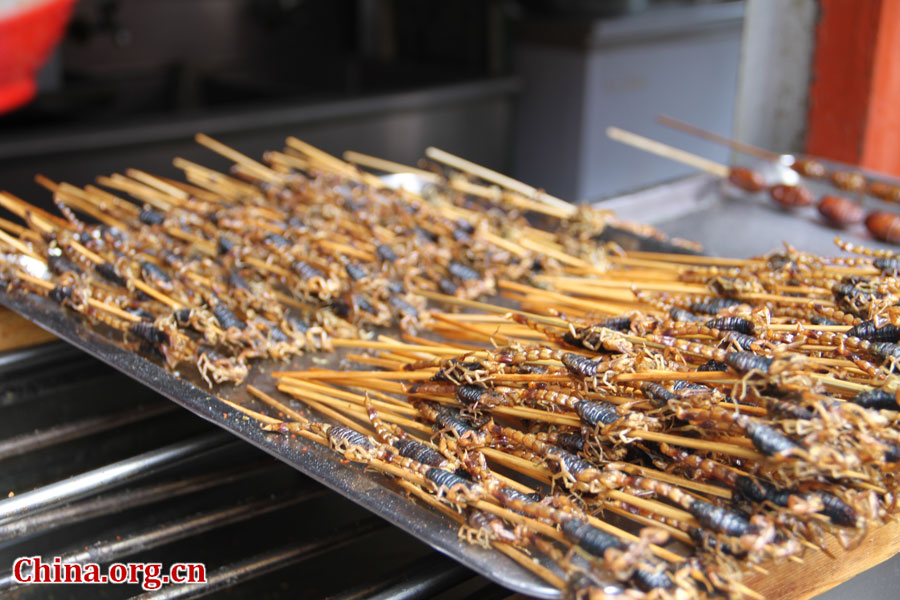 The shops provide a variety of insects, such as scorpion, pupa and grasshopper. Fried insect is one of the special street foods in Beijing and many people enjoy it, especially scorpion and pupa. Scorpion is very crunchy and tastes like dried fish. [Photo by Yu Winglam/China.org.cn]
【1】
【2】
【3】
【4】
【5】
【6】
【7】
【8】
【9】
【10】
【11】
【12】
【13】
(Editor:Huang Jin,Bianji)
Related reading