China and ASEAN members issue call for maritime practical cooperation
Top diplomats from China and the 10 ASEAN countries agreed on Tuesday that the South China Sea issue should be handled properly, reaffirming the need to "jointly ensure peace and stability" in the area.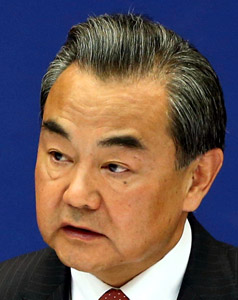 Foreign Minister Wang Yi
The 11 countries also called for "maritime practical cooperation" and for early completion of the Code of Conduct in the South China Sea.
The China-ASEAN Special Foreign Ministers Meeting in Yuxi, Yunnan province, was the first of its kind in three years.
Briefing reporters after the meeting, Foreign Minister Wang Yi said the region "should not become another place of turbulence" as the world has already witnessed considerable chaos.
Wang said the closed-door meeting, which was first proposed by members of the Association of Southeast Asian Nations, was timely, significant and involved strategic communication.
He added that it had achieved its expected goals. China is committed to future meetings to build trust and dispel misunderstandings, he added.
On the sidelines of the convention, Wang embarked on a whirlwind series of meetings with his counterparts from ASEAN countries.
Vietnamese Deputy Prime Minister and Foreign Minister Pham Binh Minh told Wang on Monday that his country is ready to tackle maritime differences properly based on the consensus of the party leaders of China and Vietnam.
【1】
【2】