A ride on China's cheapest train (6)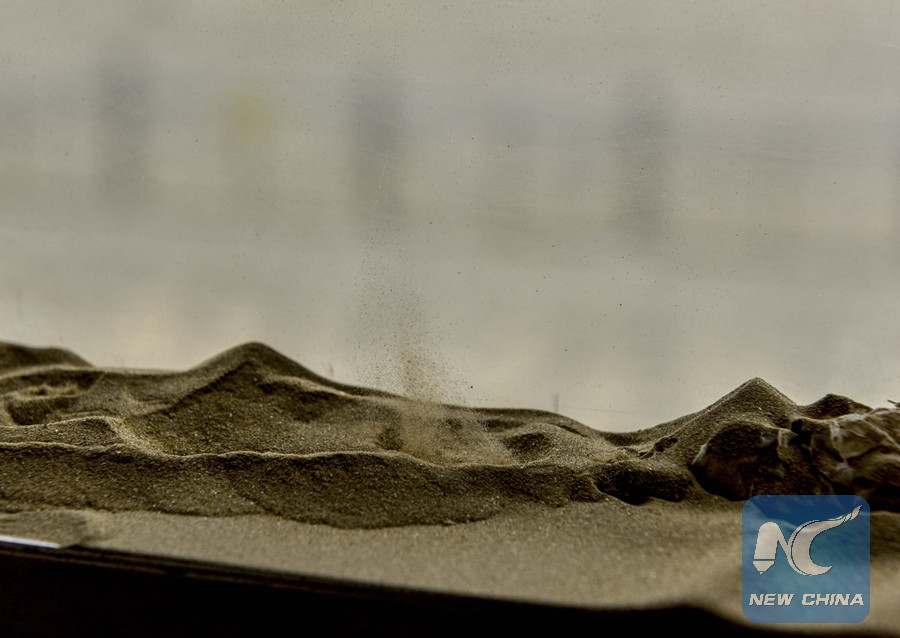 The sand on the carriage window. [Photo/Xinhua]
Wang Weishuai, a driver on the No 7559, said the journey from Kashgar to Yecheng offers pleasant oasis views, but sandstorms frequently blight the section from Yecheng to Pishan, which makes his job more challenging.
Hotan is connected to Urumqi, capital of Xinjiang Uygur autonomous region, and the rest of China's rail network through the Kashgar-Hotan Railway, which began passenger services in 2011. Two passenger trains run on the line, but the other train is much more expensive.
Before 2011, only planes and buses connected Hotan to the rest of the country.
【1】
【2】
【3】
【4】
【5】
【6】
【7】
(Editor:Huang Jin,Bianji)
Related reading