Serbia claims men's water polo gold at Tokyo Olympics
(
Xinhua
)
09:52, August 09, 2021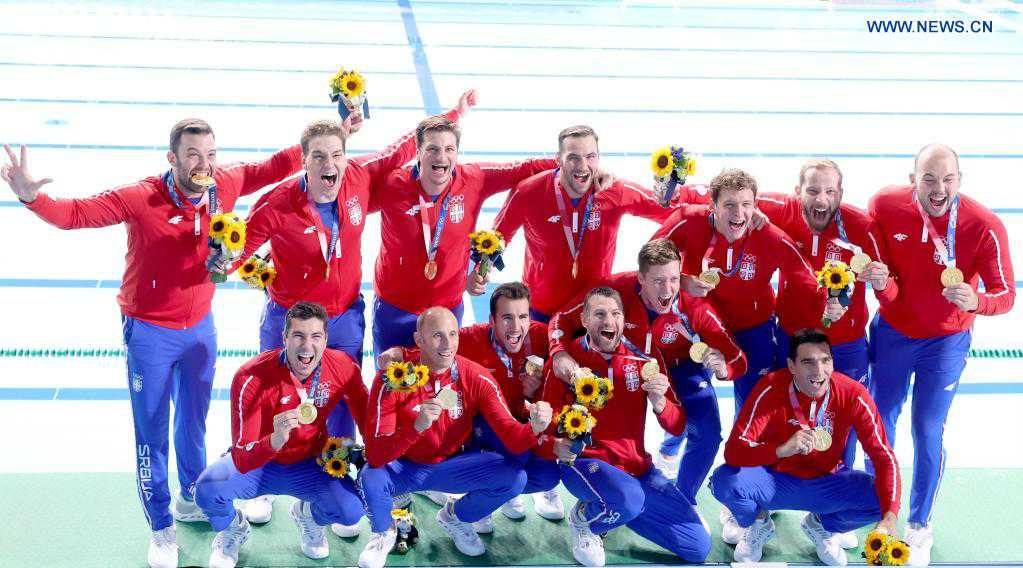 Gold medalists of Team Serbia pose for a photo on the men's water polo awarding ceremony at Tokyo 2020 Olympic Games, in Tokyo, Japan, Aug. 8, 2021. (Xinhua/Chen Jianli)
TOKYO, Aug. 8 (Xinhua) -- Serbia came out the winner in the last competition event at the Tokyo Olympic Games by defeating Greece 13-10 in the men's water polo final here on Sunday.
Nikola Jaksic, Dusko Pijetlovic and Filip Filipovic each had a brace as Serbia led 6-3 after the first quarter.
Greece bounced back from there, pulling within 8-7 after two quarters and 10-9 going into the final quarter.
Serbia regained their ground afterward. Jaksic add another goal, and Serbia defended well to secure their gold.
Hungary settled for bronze after going past Spain 9-5.
【1】
【2】
【3】
(Web editor: Xia Peiyao, Liang Jun)