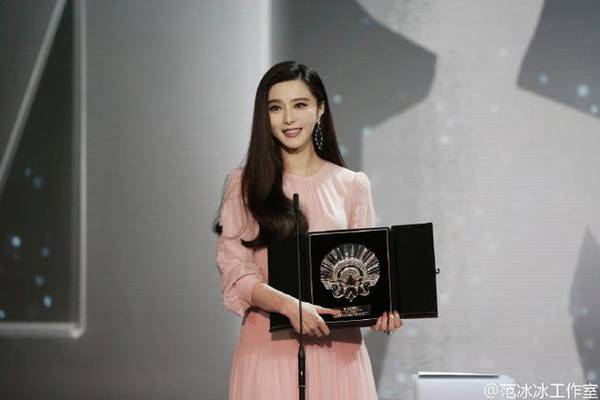 Chinese actress Fan Bingbing accepts the Silver Shell for Best Actress award the 64th San Sebastian Film Festival in Spain on Septeber 24, 2016. [Photo: Weibo.com]
Chinese-language film "I Am Not Madame Bovary" has grabbed both the Best Picture and Best Actress awards at the just concluded San Sebastian Film Festival in Spain.
The dark comedy by famed director Feng Xiaogang follows protagonist Li Xuelian, as she puts on a legal fight for a decade after a fake divorce goes wrong.
The film is presented in a round frame in its entirety, with pictures showing through a circle against a black background.
Feng Xiaogang says the story and the visual effects help make the movie uniquely Chinese.
"I wanted to organically combine the round frame effects with the content of the film. It's a very Chinese story. The story can only happen in China, and the round frame likens the film to a traditional Chinese painting."
The film stars actress Fan Bingbing, who is excited to be recognized with the Best Actress honor in Spain.
"I'm very happy. It's like being in a dream, really. As a Chinese actress, I am very proud and happy to be recognized at the San Sebastian Film Festival. "
"I Am Not Madame Bovary" will open in Chinese theaters on November 18th.