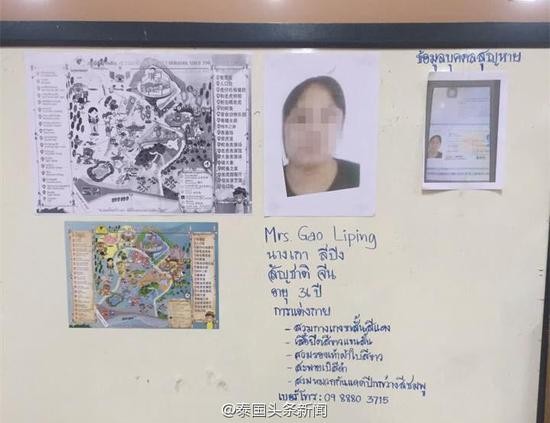 A female Chinese tourist named Gao Liping has been missing in Thailand since September 11, 2016. [Photo: yangtse.com]
The female Chinese tourist who was reported missing at the Sriracha Tiger Zoo in Thailand's Chonburi province has been found on Tuesday, according to Thai media outlets.
Local villagers found Gao Liping cleaning clothes by a river, in a county four kilometers away from the zoo where she was last seen last Saturday, says Thai media.
Sources said she looked tired and had no injuries.
Over 200 police and volunteers had joined the search.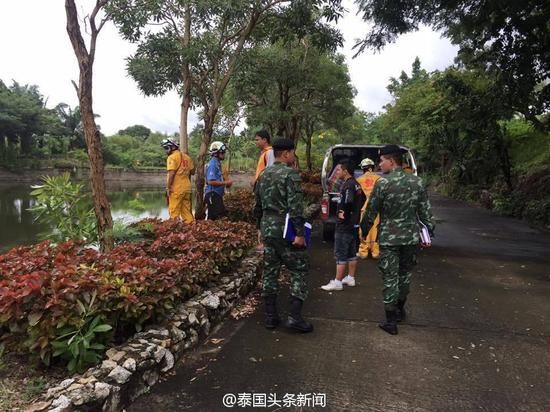 An undated photo shows policemen and volunteers were searching for the missing tourist. [Photo: yangtse.com]
Thai authorities said 36-year-old Gao was wearing a white T-shirt, short red pants and a white hat when she went missing.
Gao's tour guide at the zoo earler said Gao was traveling alone and that she had been recently divorced from her husband, appeared to be in low spirits and preferred to stay away from the group she was traveling with.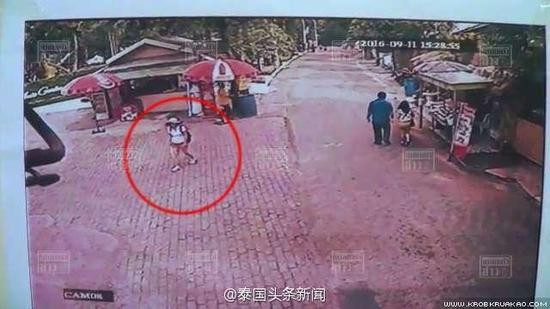 A screenshot captured by a camera showing the missing Chinese tourist. [Photo: yangtse.com]