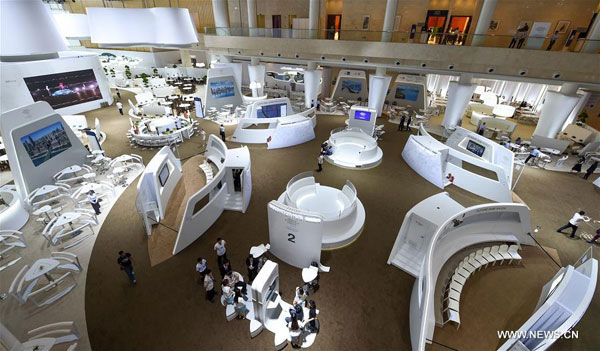 Staff members prepare to arrange the conference hall which will be used at Summer Davos Forum in Tianjin, north China, June 25, 2016. [Photo: Xinhua/Bai Yu]
Representatives from around the world have arrived in Tianjin for this year's Summer Davos session, which begins this Sunday and lasts till Monday.
Over 17-hundred political and business leaders from more than 90 countries are set to take part in this year's World Economic Forum.
"Yes, I am actually leading the session on new rules for the platform economy so I am very keen to figure out what the discussions are on the fourth industrial revolution. I think that's the key topic for the Summer Forum, so I'm looking forward to that."
This year's theme surrounds technological innovation and digital information technology.
This is the 10th anniversary of the Summer Davos sessions being held in China.