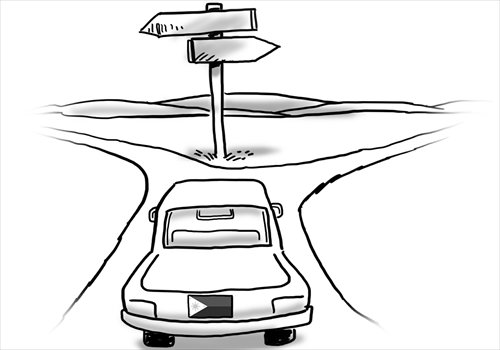 Illustration: Liu Rui /GT
After a landslide victory on May 10, Rodrigo Duterte was announced by the Philippine congress as the next president of the Philippines. He is scheduled to take the oath of office on June 30, and start his six-year tenure. How he will act over the simmering tensions in the South China Sea has been put into the spotlight of global attention.
In a contrast to the outgoing Philippine President Benigno Aquino, Duterte's China policy seems a bit more positive. He has shown approval for bilateral talks with China, called for joint exploitation of oil and gas resources in the South China Sea and asked for more Chinese investments.
China has also responded actively to Duterte's gesture, sending warm regards to his election. It seems that China and the Philippines are going to break the ice in their frozen relationship. But actually, they are not even close.
Duterte is nicknamed the "Filipino Trump" for his extreme positions and wild rhetoric, which has helped subvert people's traditional thinking about politicians. Duterte expressed goodwill to China over the South China Sea dispute, but he also made aggressive and tough statements, such as defending the Philippines' interests at the cost of war with China and through outside allies' help. Therefore, constructive statements do not represent the whole picture of Duterte's comments on China. Besides, his headline-grabbing remarks are mostly for victory in the election. It is another matter how he will formulate his China policy after taking office.
Duterte's caprice over the South China Sea dispute and the Sino-US relationship has confounded outside observers. There are two possible scenarios. First, Duterte has not come up with a well-thought-out China policy, nor a South China Sea strategy, because as a mayor, his political life lacks experience in dealing with foreign affairs. The second is that Duterte's South China Sea strategy, just as he says, is a flexible and shapeless policy. So far, the second scenario makes more sense.
The 71-year-old president-elect has been mayor of Davao for seven terms, totaling more than 22 years. As a senior politician that has been leading a complicated political life for decades, he is crafty and cunning. Duterte doesn't want to fixate a South China Sea policy right now, because he wants enough wiggle room in the future. This tactic is actually a political speculation.
As an opportunist, Duterte is different from Aquino who sticks to an unbending approach to siding with the US and confronting China to the end of the day, and has navigated the Sino-Philippine relationship into an impasse. He does not only wield a stick, but also offers carrots. So he insists on a principled stand, but has also sent messages to China for rapprochement and cooperation.
The presidential election can serve as a reset button for China and the Philippines to reverse their deteriorating ties, and Duterte's stand and strategies on the South China Sea dispute, in essence, depend on his understanding of the Philippines' national interest. Duterte is expected to trade on the tensions between China and the US in the South China Sea, and seek benefits from both sides.
The result of the international arbitration filed by the Aquino administration is very likely to favor the Philippines, giving Duterte leverage in bargaining with China. Manila and Beijing might reach a reconciliation: The Philippines will be asked to employ a low-key approach to the result of the arbitration and turn to bilateral negotiation with China; in exchange, China will incorporate the Philippines into its "Belt and Road" initiative, expand investment in the Philippines and seek larger cooperation in infrastructure.
Duterte is more an experienced mayor than a seasoned diplomat. His focus on internal affairs can put a gloss on his rule more easily. Duterte is well aware of the fact that the Philippines is in dire need of investment in infrastructure, so he has shown willingness several times to conduct joint development of the South China Sea with China. Once both countries have agreed to put aside their conflicts and separate economic cooperation from maritime dispute, the Sino-Philippine relationship will start to roll toward a positive end.
The US, however, has a major impact on how far Duterte can go on his new path. The traditional US-Philippine alliance assures Washington's dominant influence on the Philippines, a fact that can hardly be changed by a new president. Washington won't allow Manila to veer off track or disturb its rebalance to the Asia-Pacific. As for the Philippines, without Washington's support, it won't have any leverage in bargaining with China.
Generally speaking, there are some hopes in Duterte's South China Sea policy. Aquino's abolishment of the Philippines' balance between major powers and adoption of siding with the US to counter China have proven detrimental to both China and the Philippines. Duterte's ascent might bring in a rebound of the bilateral relationship. If Duterte can put straight Aquino's deflected China policy and strike a kind of balance between China and the Philippines, the heavily disturbed Sino-Philippine relationship will recover.
The author is a postdoctoral researcher at School of International Studies, Peking University. [email protected] Follow us on Twitter @GTopinion