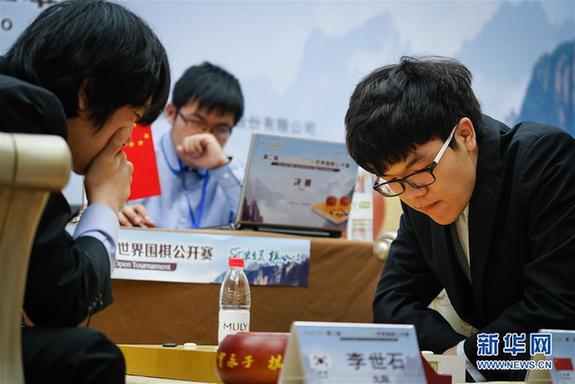 A photo shows a match between Ke Jie and Lee Sedol in east China's Jiangsu Province on January 4, 2016. [Photo: Xinhua]
19 year-old Chinese Go player, Ke Jie, will most likely face Google's AlphaGo computer before the end of the year.
The news was released by Yang Junan, Secretary General of the International Go Federation during a news conference for the 37th World Amateur Go Championship, held on Saturday.
He also revealed that the China Go Association has been in contact with the Google team behind AlphaGo, and the two parties have been actively working on preparations for the match.
Ke expressed his keenness to pit his skills against AlphaGo earlier this year after the match between AlphaGo and Lee Sedol, a leading South Korean Go player.
During that match, AlphaGo beat Lee Sedol by 4 games to 1, the first time that an Artificial Intelligence (AI) had beaten a human world champion at the popular Chinese game, generally regarded as the last bastion of human supremacy over computers.